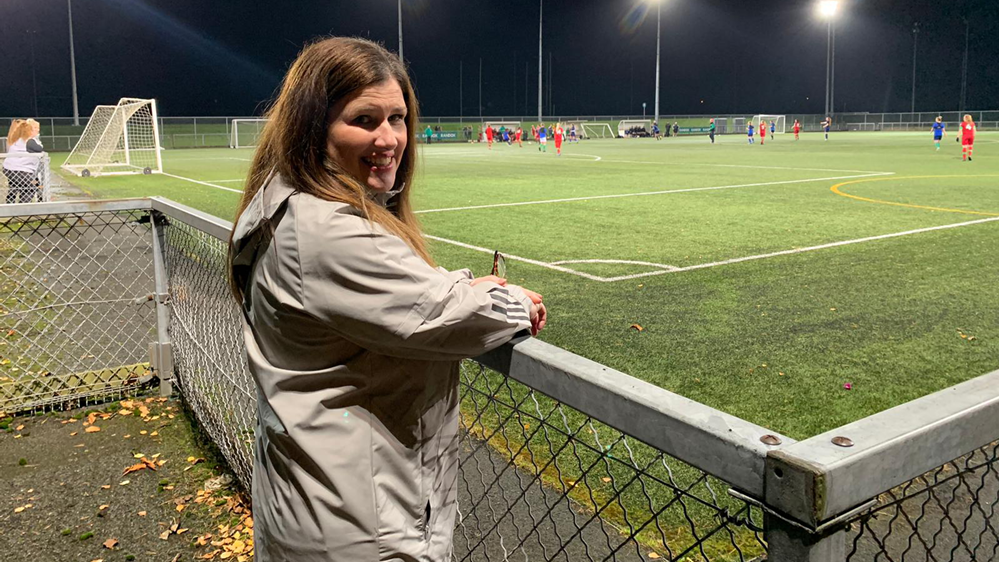 Tracey Robinson has been appointed chaplain to the players, technical staff and administrators involved in the Irish Football Association's women's elite performance  programme. 
The appointment, made through Sports Chaplaincy UK (SCUK), will see Tracey provide high quality spiritual and pastoral care to those involved in the programme.
Originally from England, Tracey is well known to Irish FA staff having helped to co-ordinate women's international team logistics over a number of years as an external partner of the association. 
And as a wife and mother to professional athletes she is no stranger to the rigours and demands of elite and dedicated players and staff.
Sports Chaplaincy UK is a Christian charity primarily aimed at the care and welfare of players and staff in the competitive world of sport where it is recognised that there is a need for pastoral and spiritual care regardless of age, ability or gender. 
The charity already plays a meaningful role at the Irish FA where there are 13 regional chaplains working alongside Irish FA staff headed up by senior chaplain Mark Patterson. 
Sports Chaplaincy UK said Tracey will be able to provide pastoral support and spiritual care by permission to everyone irrespective of faith tradition, or no faith, through all the difficulties and challenges that life brings as well as being an encourager to all.
Tracey said: "I am really excited to take up this role in serving the girls and staff within the women's elite performance  programme and look forward to getting to know everyone over the weeks and months ahead."
The Irish FA's Head of Women's Elite Performance, Alfie Wylie, said: "Essentially Tracey will be there to encourage and to build positive healthy relationships which will allow players and staff the opportunity to have someone to talk to confidentially about what's going on in their lives. 
"As we all know at various times we encounter some difficulties in life, and Tracey will be extremely supportive and bring a non-judgemental, listening ear and an empathetic and compassionate presence."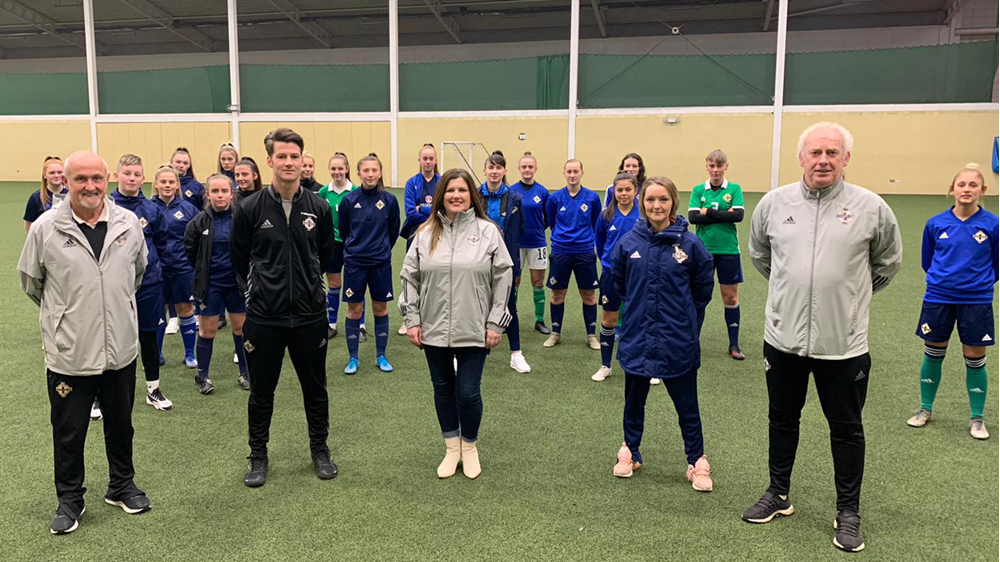 Philip Mitchell, the co-ordinator for Sports Chaplaincy in Northern Ireland, said the charity was honoured to have the privilege of serving the players and staff within the women's elite performance programme.
He added: "I would like to thank Alfie for his professional approach through our discussions as to how best Sports Chaplaincy could serve in this unique setting. 
"Mental, physical and spiritual health are clearly dependent on each other and essential in building resilience to cope with life's stresses as well as sustain performance in any player's or staff member's chosen sport. So we are delighted that Tracey is taking on this role to support everyone involved."
The Irish FA's Director of Football Development, Michael Boyd, said: "Working professionally, caring sensitively, demonstrating integrity and maintaining confidentiality are all the hallmarks of a sports chaplain. 
"Compassionate and resilient, Tracey will bring with her a vast range of skills, knowledge and expertise to help build perspective and navigate individuals through areas such as uncertainty, injury and identity."
Northern Ireland senior women's international Megan Bell, a product of the women's elite performance programme, said: "There are so many things people don't see going on in an athlete's life away from the playing arena – and this is where the chaplain can play a pivotal role."