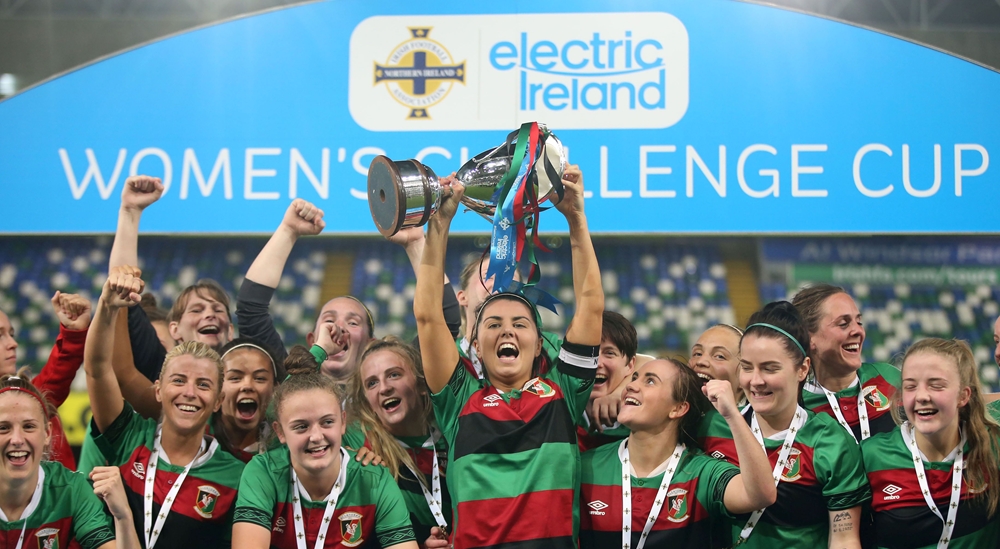 The quarter-finals and semi-finals of this season's Electric Ireland Women's Challenge Cup have been postponed until early next year.
The cup matches, which were scheduled to be staged next week and the following week, will now take place in January instead.
Some previously postponed ties from Round 3 of the competition have also been postponed again until the first month of 2021.
Those R3 matches will be played the week beginning 11 January, while the quarter-finals will be staged the following week. And the semi-finals have been rescheduled until the week beginning 25 January.
In the last eight Crusaders Strikers will play St James' Swifts Ladies (QF1), while the winners of the Bangor Ladies v Lurgan Town Ladies R3 tie will face Sion Swifts Ladies (QF2). 
Also in the quarters Cliftonville Ladies are due to face Linfield Ladies (QF3) and holders Glentoran Women will play the winners of the R3 tie between Lisburn Ladies and Mid-Ulster Ladies (QF4). 
In the semi-finals the winners of QF4 will face the QF1 winners and the winners of QF2 and QF3 will battle it out for a place in the decider. All venues for quarter-finals and semi-finals still have to be confirmed.
The final is due to played on the evening of either 12 or 13 February with the venue still to be confirmed.