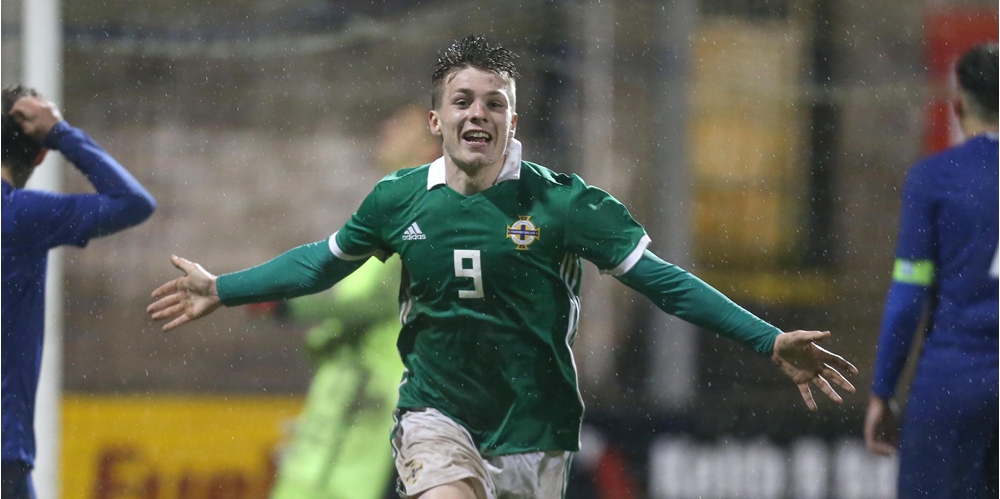 Last month the JD Club NI graduate Chris McKee put pen to paper on a contract extension at Rangers and here we chat to the Carrickfergus native about his coaching influences, his recent call-up for the U21s and which player he models himself on.
Which clubs did you play for in Northern Ireland before moving over to Scotland and signing for Rangers?
I started off at Carrick Rangers when I was about four then moved to Linfield. After just a year with the Blues though I was released and then had a spell at Glentoran before returning to Carrick. After returning to Linfield, Phil Cowan, who is Rangers' Northern Ireland scout, recommended me to the club and after a number of trials and playing in a tournament in Holland, they offered me a three-year professional deal. 
Who has been the biggest influence in your career to date?
There have been a few. My dad would obviously be one; he has always supported me and kept me grounded. Also, my coach at Linfield, Scott Boyd, he really trusted me as a player. Gary Jackson also played a huge part in my development and my improvement. 
Pascal Vaudequin at JD Club NI also had a big influence on me improving my technical ability and now my reserve team manager at Rangers, Kevin Thompson, has helped move on to the next level. So, I would say all these people have really helped me throughout my career to date. 
Do you model yourself on any particular player?
Being a Spurs fan I have always looked up to Harry Kane. He is probably my idol and I like to watch clips of him on YouTube to try and pick up some tips.
Which is your favourite position? 
My best position is playing through the middle as an out-and-out striker. However, this season I have also played as a number 10 and even though you do get a lot more of the ball playing in that role, I still prefer to play as a striker.
How many goals have you got this season?
I have scored nine goals in 13 games this term but I have only played striker in about two or three of those matches the rest of the time I have been playing as a number 10. 
Northern Ireland U21 caretaker boss Andy Crosby called you into the squad for the first time recently. Did you enjoy that experience?
I didn't get an opportunity to play but it was brilliant to be involved and to go away with the lads, quite a few of whom are a lot older than me. 
I felt like I did well in training and I didn't feel out of place. It helped that I knew a few of the lads like Kofi Balmer, Trai Hume and Jack Scott. The manager Andy Crosby was brilliant with me when I was away with the squad; he is a top guy and a top coach. 
What did it mean to you to get an extension of your contract at Rangers?
I must admit when they told me I was getting a new deal I couldn't wipe the smile off my face! Over the lockdown I got myself super fit so it would give me an edge over the other players. 
I did loads of extra sessions during the break and I'm now the fittest I have ever been and I feel it's made me a better player which helped in getting a new contract.