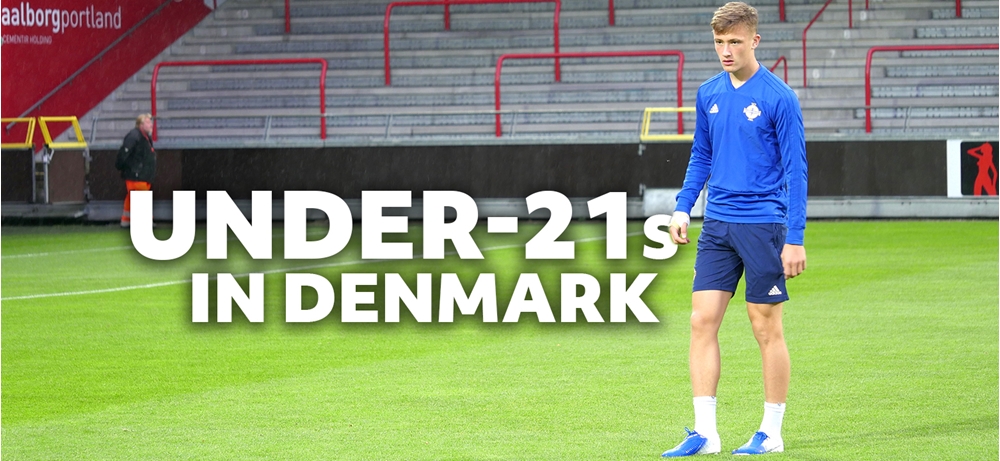 Northern Ireland under-21s will take on Denmark on Thursday 10 October, KO 6pm in the first of two away EURO qualifiers. 
Denmark are top seeds in Group 8 and have previously beaten Romania 2-1 in both side's only game of the campaign so far. 
A trip to Romania will follow the qualifier in Aalborg as Ian Baralcough will look to continue his side's unbeaten start to qualifying after drawing against both Malta and Finland in September. 
WATCH | Ian Baraclough happy with new additions to U21 panel
Midfielder Ethan Galbraith made his senior debut for Michael O'Neill's men last month but is currently with the U21s. He believes the under-21s are feeling confident going into the double-header. 
He said: "We know Denmark like to have a lot of the ball and so do we. So we have been doing some defensive work so that we're prepared for that but the way we are playing at the minute I don't see it being too much of a problem. We feel ready."
Ethan plays his club football for Manchester United's academy but doesn't feel any pressure: "It doesn't really faze me. I just go out and try to give my best every game.
There's new players in the under-21s now and it gives you a real buzz to know you have to give your all in every training session so we're all working really hard to impress." 
Leeds United Midfielder Alfie McCalmont also made his senior debut last month and says the U21s need a win in their next two games. 
Alfie said: "Obviously our main goal is to qualify so the more points the better. We've only got two points so far so we need to get at least one win over these two games to keep us up there and in contention. 
"Ian (Baraclough) only has us for a short amount of time but he gets a lot of information into us in that time so it really helps the team going into the games. It's going really well." 
Northern Ireland take on Denmark at the Aalborg Stadion Thursday 10 October, KO 6pm. 
You can view a full gallery from the under-21's trip to Aalborg Stadion below. 
Under-21s at Aalborg Stadium