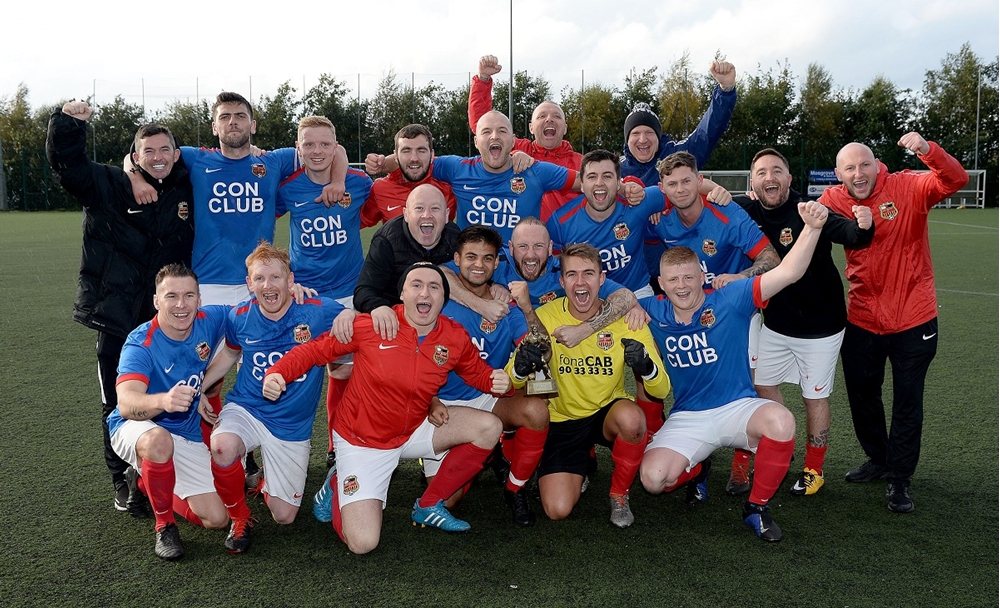 East Belfast II progressed to the next round of the fonaCAB Junior Cup following an explosive extra-time 2-1 victory in the 'tie of the round' over near neighbours St. Matthew's at Ashfield.
St. Matthew's needed just four minutes to opening the scoring after a brisk start to the game, going in front through skipper Ciaran Vernon with a clinically despatched spot-kick past East Belfast keeper Adam McCormick.
The relentless pace continued with both keepers seeing plenty of action. East Belfast were on the hunt for the equaliser but with a combination of good defending and Jason Ward in the St Matthew's goal the frustration was starting to show and the game was became a war of attrition.
On the half time whistle East Belfast pressurised the St Matthew's goal and only a magnificent save from Ward saw St. Matthew's take their lead into the break.
East Belfast eventually levelled on 64 minutes when Luke Braiden found the net with a header from six yards which found its way into the back of the net through a crowded goalmouth.
With the scores all level the intensity increased and McCormick, in the East Belfast goal, pulled off three fantastic saves in quick succession that showed his agility and ability.
East Belfast came forward again and a Lee Laverty pile driver that had goal written all over it was tipped over the crossbar by Ward.
Again East Belfast pressurised but after three goalmouth scrambles, all of which were cleared off the line through a combination of great defending and goalkeeping, the game stayed all square.
Both sides were reduced to ten men towards the end of normal time when Dean Cousins (East Belfast) and St. Matthew's Martin Begley following an altercation. East Belfast lost another man soon after when Reece Shaw was shown a straight red card for a dangerous tackle.
The first period of extra-time saw both sides pushing for the winner, showing amazing momentum in what was a gripping encounter.
St. Matthew's were also reduced to nine men on 103 minutes when Dominic Corr was dismissed for dissent after a penalty award, with Mason McSorley stepping up to convert for what proved to be East Belfast's winner.
With St Matthew's pushing for a equaliser it was 'man of the match' McCormick in the East Belfast goal who had the final say when he tipped a dipping shot away just as the final whistle was blown.