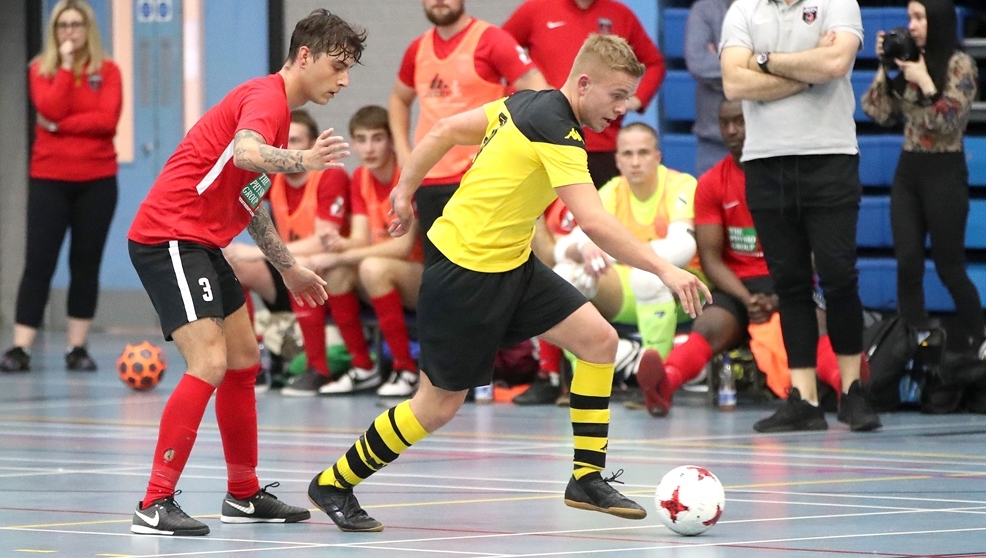 The Northern Ireland Futsal League, sponsored by Cathedral Eye Clinic, is in full swing after seven rounds of matches.  
The league is thriving with investment from Cathedral Eye Clinic as futsal continues to grow in popularity across Northern Ireland.
The competition has already witnessed some upsets as current champions Sparta Belfast have suffered defeats to Omagh and World United, demonstrating the competitiveness in all matches.  
Belfast United and Omagh have set the early pace with six victories apiece from seven matches and sit in first and second place respectively.
New club Rosario are also performing well and are currently undefeated, benefiting from a mixture of players that have previously played in the league and talented footballers that are experiencing the game for the first time.
The league boasts 186 registered players from 23 countries, ranging from Australia to Zimbabwe. More than 100 players are native to Northern Ireland but the league is proud to blend many cultures and nationalities.
The league continues to be fast paced, energetic and end to end. Over 100 goals have already been recorded with Rosario players Jonathan Gowdy and Christopher Bagley leading the way in the scoring charts with 12 apiece from the first seven games.  
A further five rounds will be played before the winter break as clubs compete to be top of the league at Christmas.
Meanwhile, the female domestic league programme will commence this weekend with 24 clubs competing across three leagues.  
The finals of these leagues will be staged in March next year as the Irish FA Foundation continues to expand its offering of futsal across Northern Ireland with the support of Cathedral Eye Clinic.