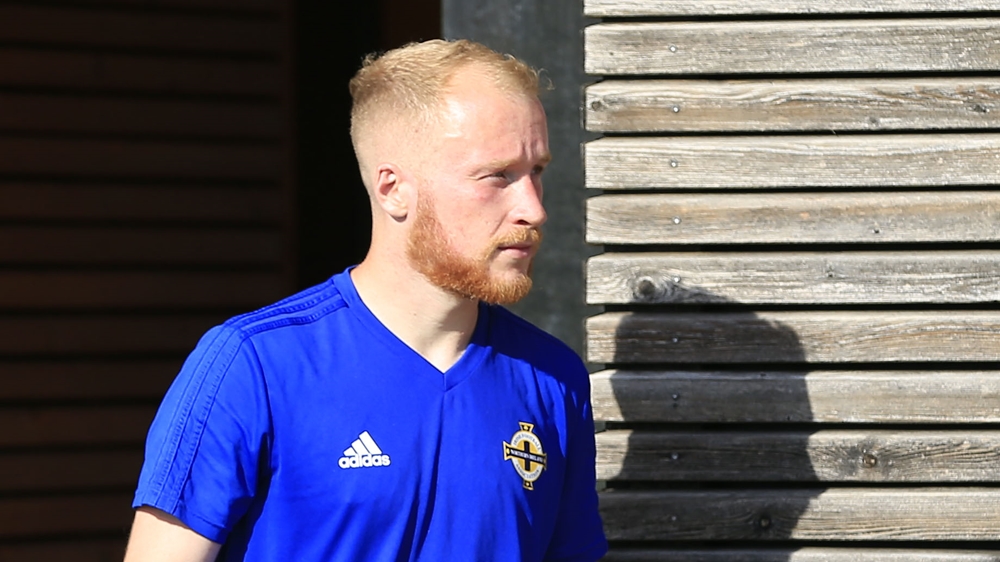 Frontman Liam Boyce admits that despite his strong club form going into the UEFA Euro 2020 qualifiers against Estonia and Belarus he will again have to prove himself in training to show senior men's manager Michael O'Neill what he's capable of.
The Burton Albion frontman has just one goal from 18 appearances for Northern Ireland but having hit a purple patch of goals at the tail end of the League One season he is, arguably, the in-form striker as the matches in Tallinn (June 8) and Borisov (June 11) loom large. 
"I've probably played the most out of all the strikers in the squad so far," Boyce told the Northern Ireland podcast. 
"Big Josh (Magennis) has been scoring goals as well and he's obviously playing at a higher level than me in the Championship. But because I scored the five goals at the end of the season I suppose you could say I'm in form. When you play more you have that little bit more match sharpness. 
"But I need to show Michael O'Neill what I can do in the training sessions leading up to the game. He always says that when you join up with the international squad it's your chance to come in and show what you can do."
The former Cliftonville striker says he's delighted to be named in the squad as they push to claim another six points.
"It's brilliant to be involved, especially with such important games coming up," added the 28-year-old.  
"And for me it's just good to carry on the season. Towards the end of the campaign (with Burton Albion) I was starting to score goals again and when it's like that you really don't want the season to stop. 
"Hopefully we can keep the momentum going by getting two good results and we can look forward to the games later in the year."
 Watch the Northern Ireland podcast on Northern Ireland YouTube channel or listen on iTunes or Spotify.