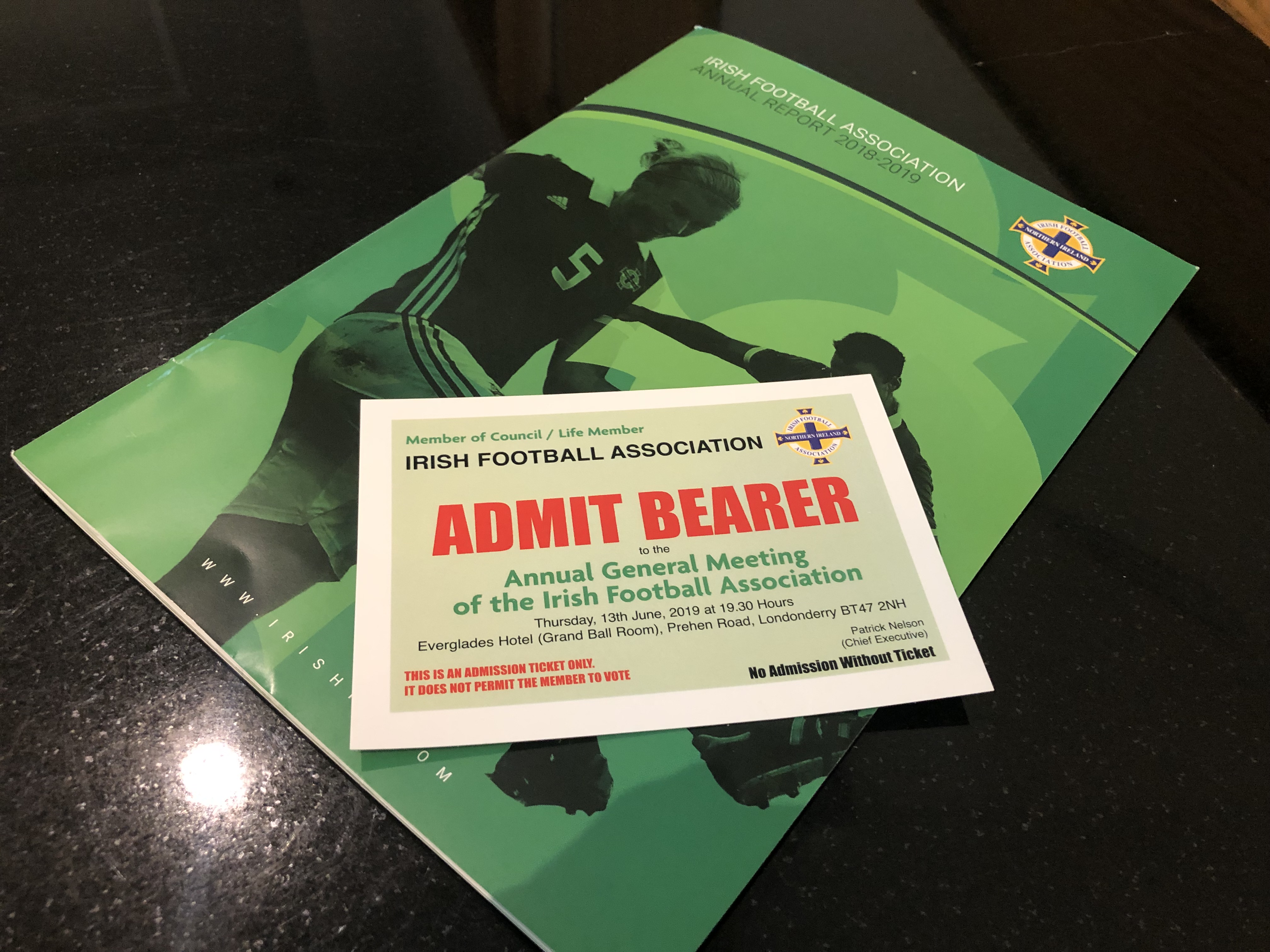 The 138th annual general meeting of the Irish FA has celebrated the depth and breadth of the association's work in 2018/19.

Meeting at the Everglades Hotel in L'Derry, the meeting highlighted achievements on and off the pitch. 

The past year saw the senior men's international team compete in the UEFA Nations League for the first time and start UEFA EURO 2020 qualifying with a record four wins in a row. The past 12 months have also seen manager Michael O'Neill bring in new players from the Under-21 side including Bailey Peacock Farrell, Jamal Lewis, Daniel Ballard and Conor Hazard who are now important members of the senior men's squad. 
The Under-21s themselves had their best campaign ever and narrowly missed out on a play-off place for this year's UEFA EURO U21 finals. 

The senior women's team's FIFA world cup campaign ended in disappointment with defeats to the Republic of Ireland and Slovakia. However, Julie Nelson became the first woman from Northern Ireland to win 100 caps and a new era has begun with the appointment of Kenny Shiels as manager.  

The Irish FA Foundation has grown participation right across the board and this year welcomed the Duke and Duchess of Cambridge and the President of Ireland who all came to see the work that the Foundation does including promoting positive mental health.

Off the pitch, the association went from strength to strength. It was the first season for the new COMET online registration system. This helped the association streamline the work that needs to be carried out to ensure competitive football throughout Northern Ireland takes place as efficiently as possible. Almost 100 training sessions were carried out and more than 29,000 footballers were registered on the system. 

The finance report recorded a modest profit of £44,000 compared with a trading loss of £453,000 for the year ending 31 December 2017. External auditors PWC issued an unqualified audit report to all the Irish FA committees raising no issues of concern. 

Irish FA President David Martin said: "The past year has seen the Irish FA take more positive steps forward. I would like to thank the Irish FA board, council, committees, staff and volunteers for all their efforts. The depth and breadth of the work that we undertake never ceases to amaze me. 

He continued: "I look forward to more progress on and off the pitch in the next 12 months."