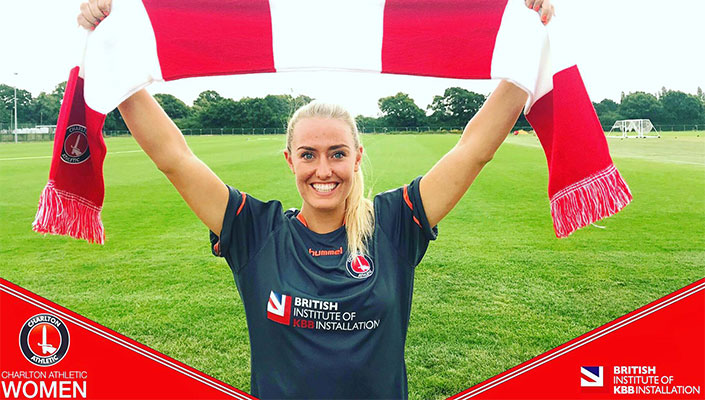 Northern Ireland international Rachel Newborough has signed for FA Women's Championship side Charlton Athletic Women.
Newborough, who made her International debut in 2016 in a 1-1 draw against the Czech Republic, has signed following a year at Boston College in the USA and joins the Addicks after their third place finish last season in the Championship.
Newborough told cafcwomen.co.uk: "It's been a great pre-season so far, I've been getting on with the girls really well and the management and everything so I'm just really excited for the season to start now.
"Everyone in women's football was impressed last year with how amazing Charlton did, especially after only being promoted the season before. I think that says a lot about the club, their philosophy and the way they're set up that they managed to do that.
"They were so close to promotion last year so I'm hoping this year we can go the full way and get promoted."
The 22-year-old right-back has 20 caps to her name and was recently selected for Kenny Shiels first training camp.
The former Doncaster Belles player will now be looking to be in the squad for the opening Euro 2021 qualifier against Norway on 30 August.
Picture Credit: Charlton Athletic Women FC.