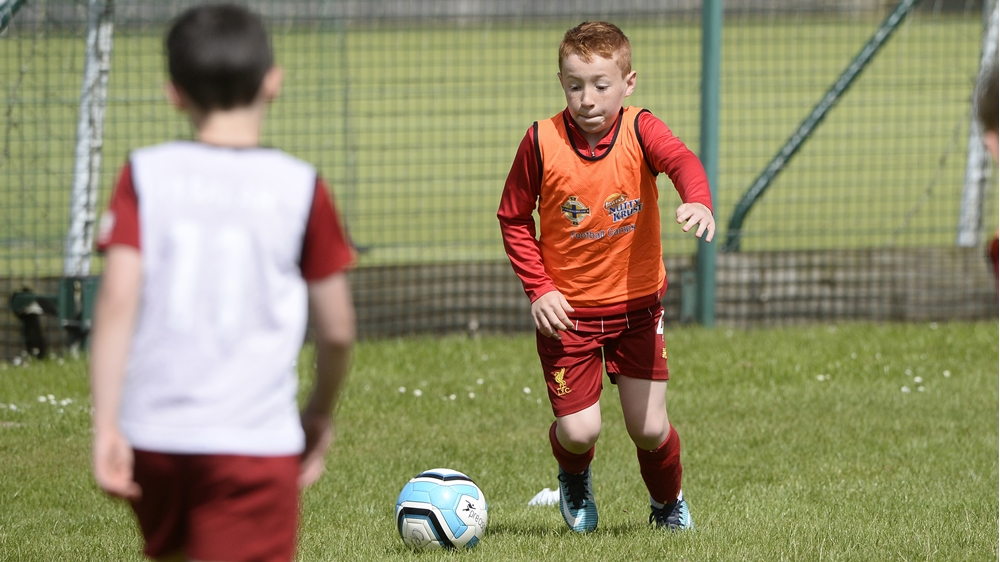 The Irwin's Nutty Krust Irish FA summer camps got under way this week - and what a way to kick off the school holidays!
The Irish FA is set to host 90 football camps across Northern Ireland this summer, including goalkeeper and girls only camps.
In week one we visited the camp at Lough Moss, Carryduff, where girls and boys were enjoying honing their skills in important aspects of the game such as passing, dribbling, 1v1s, attacking, defending, shooting and small-sided games. We've selected the best pictures to include in our photo gallery which you can view below. 
Our five-day Nutty Krust camps, held throughout July and August, provide children aged 5-13 with opportunities to develop their game and make new friends. Every child who takes part will receive a Nutty Krust goodie bag! 
The camps take place throughout school holidays in July and August and with r egistration from £42, spaces are available via irishfa.com (reduced rates apply when multiple children from same family attend).  Full details on Goalkeeping specific camps and Girls only camps can be found here.