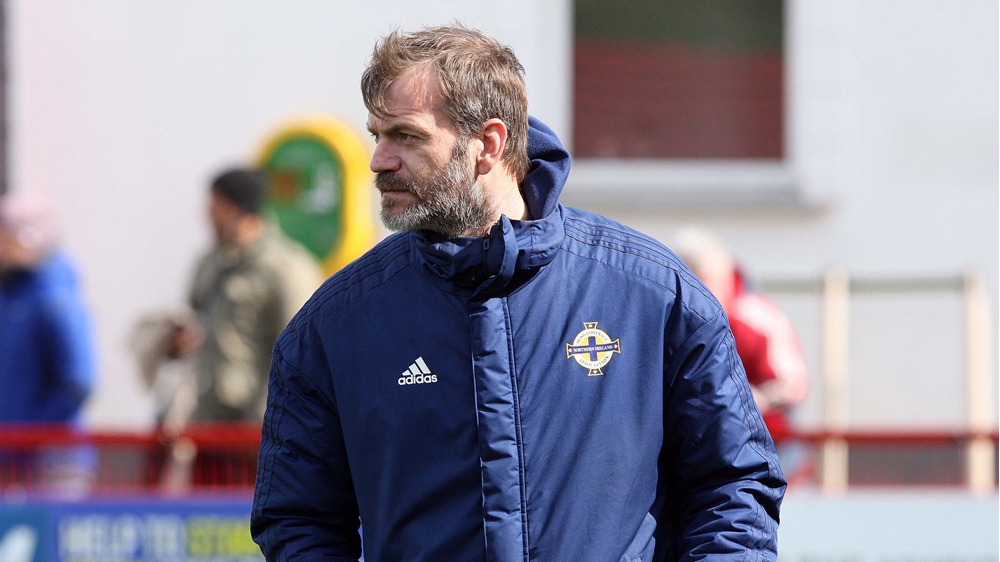 He's won 45 caps for Northern Ireland and now goalkeeper Roy Carroll is giving something back to the young stoppers hoping to carve out a career in the game. 
Since the Autumn, the former Manchester United man has been working with young 'keepers from across Northern Ireland as part of the Irish FA's elite development programme, JD Club NI. 
Carroll, who also played at club level for Olympiacos and West Ham United, has been working as part of the scheme headed by an ex-Northern Ireland team-mate, Jim Magilton, who is elite performance director.
Speaking on the next episode of the Northern Ireland podcast, which is due out on Thurdsay, Carroll said he's been enjoying his coaching role and watching young players develop. 
"It's been good," he said. "They young boys I'm working with, they want to learn and that's the main thing. The first thing they have to do is get that respect about learning the game and that's what I have been trying to show them.
"I've been in this set-up now since September and I've really, really enjoyed it. 
"We went to a tournament there at West Ham were we saw at first-hand how much more the players have to be working on to get to the point where can get to the point of getting across the water.  
"It's a good set-up at Club NI for these young 'keepers and the outfield players."