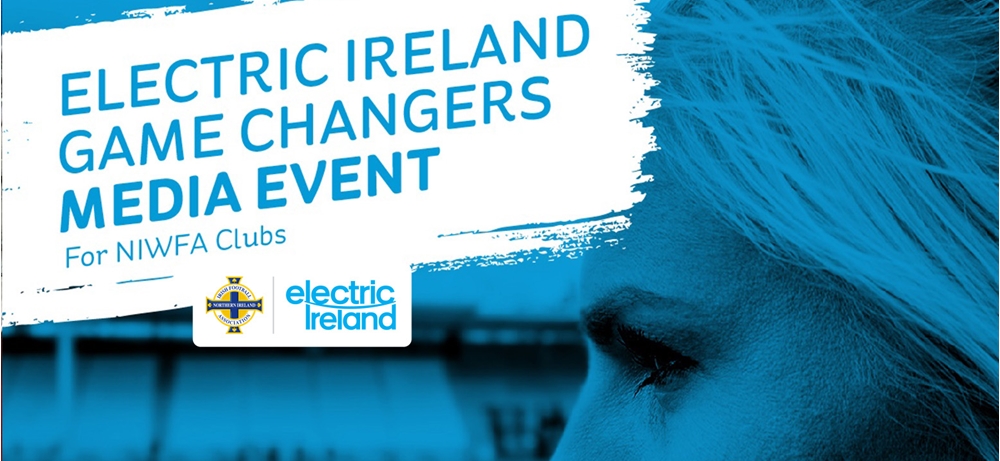 Electric Ireland are hosting a Game Changers media event for NIWFA clubs where they can learn how to successfully use social media to promote themselves. 
The social media workshop will take place on Tuesday 23 July from 7pm at the National Football Stadium at Windsor Park. 
Women's clubs can learn more about how to successfully promote their club through social media and traditional media channels. 
The event will feature industry professionals from the Irish FA, Aiken PR and more. 
A representative from the Irish FA media team said:  "The event is a fantastic opportunity for clubs that would like to learn how they can gain followers, how to speak to them appropriately and how to keep them.
"Having a strong online following is now essential in relaying information on matches etc. So if you'd like to know how you can improve your social media presence then don't hesitate in getting your club signed up for this event."
Email donal@aikenpr.com to confirm your attendance by Thursday 18 July.