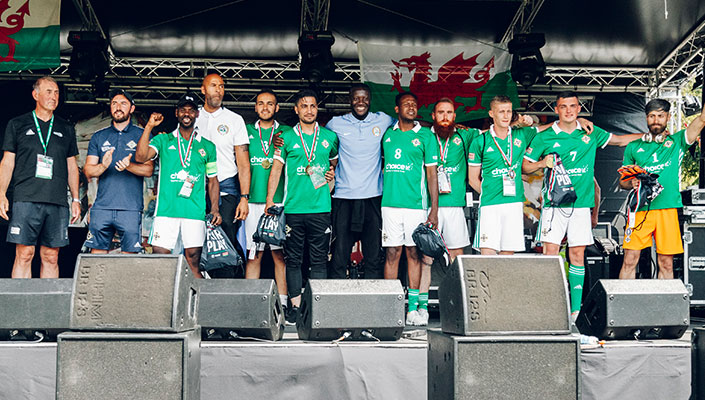 The Northern Ireland men's team at the Homeless World Cup have begun Stage Two qualifying with wins against Greece, Croatia and Australia. 
After just missing out on a place to compete for the highest-tier trophy, they are now in Group G where they will hope to lift the second-tier trophy when the tournament ends on Saturday.
The tournament is now into his fifth day but on day four they secured 6-2 and 8-3 wins against Greece and Croatia respectively. They followed this fine form with a 7-1 win against Australia with just India left to play in the group.
The women's team are also in Stage Two qualifying and competing for the second-tier trophy after they finished bottom of Group A with a narrow 5-4 defeat to Norway the closest they came to getting points on the board.
They lost their opening game in Group D 6-2 against Street Football United, which is a team made up of refugees from places including Wales, Columbia and the Democratic Republic of Congo. Northern Ireland will now finish their Group D fixtures against Sweden and USA in the coming days.
The group places for the Men and Women in Stage Two qualifying will determine the quarter final opposition for the Trophy stage of the competition.
If you would like to follow the live stream of the matches, you can do so by CLICKING HERE.
Photo Credit: Mile 44