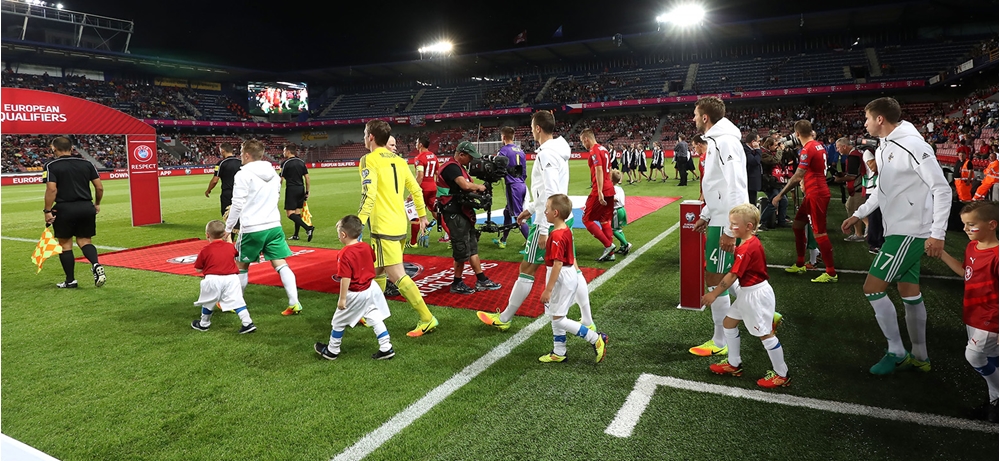 The international challenge match between Czech Republic and Northern Ireland this autumn will take place in the 
Generali Arena in Prague, the Czech FA has confirmed.
The stadium is the home venue of Sparta Prague and is often used as the home venue for the Czech Republic's national football team - and it has a capacity of 19,416. 
The match will kick off at 19:45 BST on Monday 14 October, four days after Northern Ireland's away EURO 2020 qualifier against the Netherlands in Rotterdam.
All relevant away game ticket information will be available on the Irish FA website when it becomes available. 
For full details on Northern Ireland travel options or to register your interest visit wonkysheep.co.uk/ni. 
Northern Ireland's next home game is an international challenge match against Luxembourg on Thursday 5 September.
Conor McLaughlin looks ahead to Northern Ireland's forthcoming EURO 2020 qualifiers in the latest episode of the Northern Ireland Podcast, which is available now!