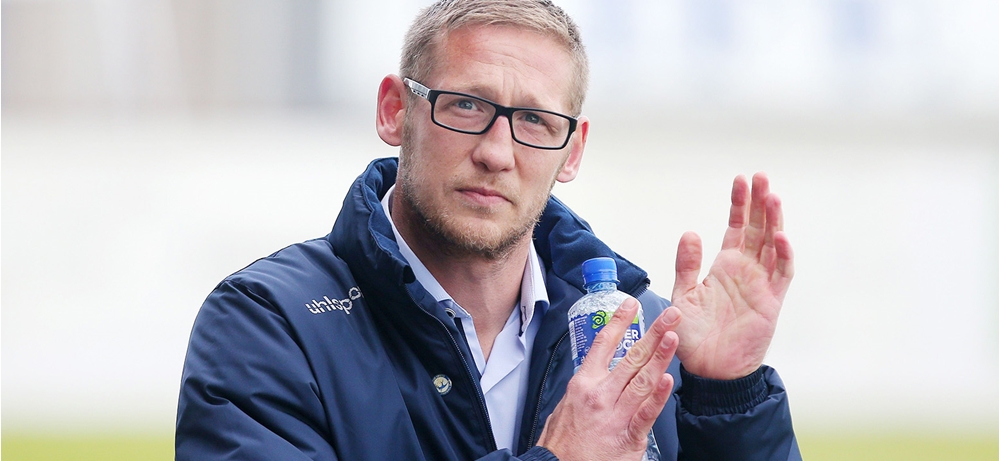 In an ongoing Q&A series we are highlighting the people who make the Irish Football Association tick.
Name: Kris Lindsay.
Job title: Project and Finance Manager for Sport Uniting Communities PEACE IV Programme (maternity cover). I am usually Community Sports Development Officer on the same programme.
How long have you worked for the Irish FA?
Since 2009, with a nine-month sabbatical in 2015.
What's your role within the association/foundation? 
I am currently impersonating Sarah Keys while she is off on maternity leave. I manage and oversee our PEACE IV programme which is a joint programme with Ulster GAA and Ulster Rugby. 
Describe a typical working day for you. 
In my present role I liaise with the community sports development officers from all three sports, compiling reports for the funders and project steering board and ensuring that we stay on top of our targets. I will try to get out to events that the PEACE team are running. I am also chief coffee maker in the office. 
What's the best thing about your job? 
The varied nature of the people I deal with, from the funders from Special European Union Programmes Body (SEUPB) and people from the three different sports to the young people and volunteers from clubs taking part in our programme.
What are the biggest challenges you face in your role? 
Managing the project to ensure that all targets are being met and dealing with the nuances of reporting and financial claims for European bodies. The work ethic and quality of the community sports development officers make this easier though. 
There are still barriers out there around perceptions of the three sports that need broken down and this can be challenging but the good work from clubs within communities working in partnership for the benefit of the young people in their areas is refreshing and is really making a difference. 
What are you most proud of? 
The work we are doing on the ground to bring sports clubs and young people together and giving clubs the tools to become more welcoming clubs is refreshing and makes it worthwhile. 
Away from work I would say representing my country at underage level, representing Great Britain at the World Student Games and captaining Glenavon to an Irish Cup triumph.
Where did you work – and in what roles – before you joined the Irish FA?
I joined the IFA in 2009 straight after completing a PGCE in Physical Education. I left for a brief sabbatical in 2015 where I worked as an educational tutor within secondary schools delivering Level 2 and Level 3 qualifications in sport.
Are you/were you involved in football beyond your role with the association? 
I have been involved in football outside of the association for a number of years as a player, coach and manager. I am currently manager of Dungannon Swifts Football Club in the Danske Bank Premiership. 
Are you involved in any other sports?
I have an interest in a number of sports, mainly as a spectator. However, I am currently the (unofficial) IFA badminton champion and open to taking on challengers.
Where did your love of football emanate from? 
I have had a love of football since going to watch my dad play for our local team when I was a young kid.
What qualifications do you have? 
I have a degree in Sports Studies from the University of Ulster as well as a Post Graduate Certificate in Education in Physical Education. In terms of coaching qualifications I hold a UEFA A Licence. 
Any other interesting facts about you that we should know? I have a scar on my stomach from when I was attacked by a great white shark (untrue). I also have two webbed toes (true).