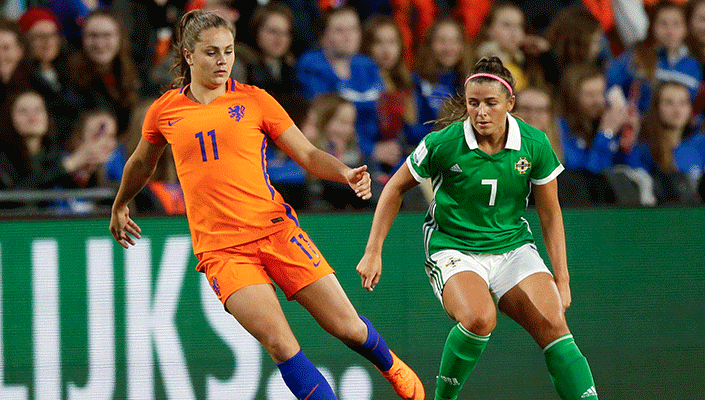 Northern Ireland midfielder Ciara Sherwood has extended her stay at Crystal Palace Ladies for the 2018/19 season.
Sherwood, who has over 20 caps to her name, said after signing the deal that ambitions are high at the club this season: "I'm very happy to sign a new contract with Palace.
"It was always my plan as the support we get at the club from the chairman down is brilliant. That support for me shows in this new contract and I aim to repay them on the pitch.
"I'm hoping we can win the league this season and maybe a cup run to go with it. We have signed some new good players and so we have hopes for an exciting season."
On the International front, it has been a mixed World Cup qualifying campaign for our Senior Women in terms of results but has included memorable moments with facing the European Champions. 
Sherwood hopes that facing these calibre of sides will only improve them for the Euro 2021 qualifiers beginning next year, she said: "It was a great experience playing against the Netherlands after they had won the European Championships. Playing in front of 30,000 fans is something individually and we as a team will never forget.
"We definitely proved ourselves in the 3-1 win against Slovakia and showed fight against Norway but was just unfortunate with the final score.
"The Euros is now our next target with two games left in the World Cup qualifiers and we will be working hard at our clubs to ensure that we are ready for them."
Picture: Ciara Sherwood marking Netherlands forward and The Best FIFA Women's Player of 2017 Lieke Martens at the PSV Stadion.