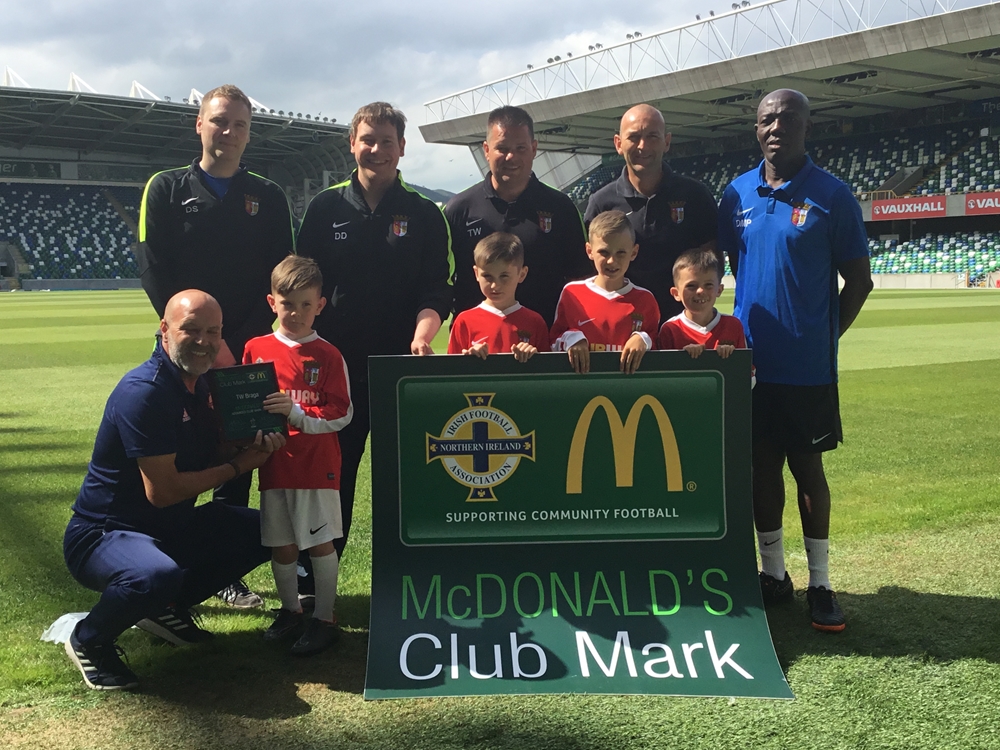 TW Braga are the latest club in Northern Ireland to achieve the McDonald's Advanced Club Mark.
The club/academy, which is based in Castlereagh and has links to Portuguese outfit SC Braga, achieved the highest grade in the Club Mark accreditation system following a series of assessments.
The Advanced Club Mark highlights and acknowledges clubs that have established themselves as community hubs of activity offering a high level of provision across all corners of their community for people of all ages, genders and disabilities.
And to date only a handful of clubs across Northern Ireland have managed to reach the top grade, which is the highest level a club here can achieve without embarking on the Irish FA's licensing system for clubs competing in the Northern Ireland Football League.
Andy Waterworth, the Irish FA Foundation's Club Development Officer, said the foundation has been working closely with the club and he applauded their approach to development on and off the pitch. 
"We look forward to seeing the club progress even more," he added.
Part of the McDonald's Community Programme run by the Irish FA,the Club Mark accreditation programme now covers nearly 200 grassroots and Premiership clubs over three development bands: McDonald's Foundation Club Mark, Club Mark and Advanced Club Mark.
The benchmarking system helps clubs to instil a culture of best practice and strive to a quality standard that will help them become all-embracing in the community. It has been designed with a view to supporting clubs and club volunteers to raise standards both on and off the pitch.
Irish FA Foundation Regional Development Officer Phil Melville presented the Advanced Club Mark award to TW Braga staff.