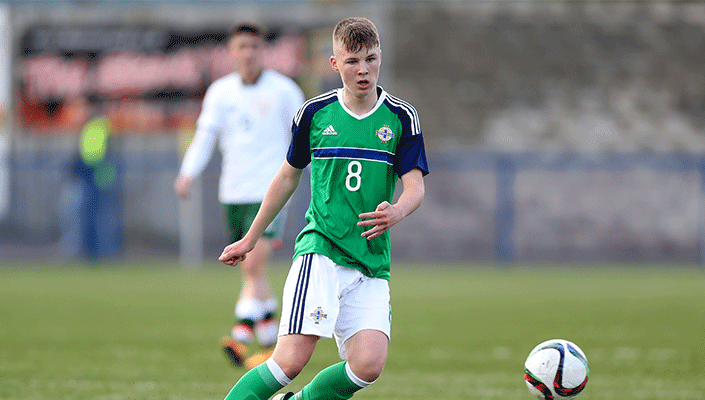 In an ongoing series we are highlighting the young players who are part of JD Club NI, the Irish Football Association's elite development programme.
Name: Gerard Storey.
Age: 15.
School: Edmund Rice College, Glengormley.
Which JD Club NI team do you play for? 2002s (Under-16s).
Which club do you play for? Ridgeway Rovers.
Position: Centre midfield.
Any previous clubs? Newington and Cliftonville.

Favourite team/s? Manchester United.
Favourite player/s – who inspires you? Manchester United and France midfielder Paul Pogba.
What's the best goal you have scored? It was against Everton.
Do you play/like any other sports apart from football? Boxing.
What's the best team you have played against? Everton.
What's the best pitch you have played on? Dungannon United Youth's pitch.
What's the best stadium you have visited? Old Trafford.
Most difficult opponent – who is the best player you have come up against? I played for Club NI against Belgium's U16s at the Belgian FA's National Training Centre in Brussels back in March – and they were all good!
Any other interesting facts about you that we should know? In boxing I won a County Antrim title in 2016.