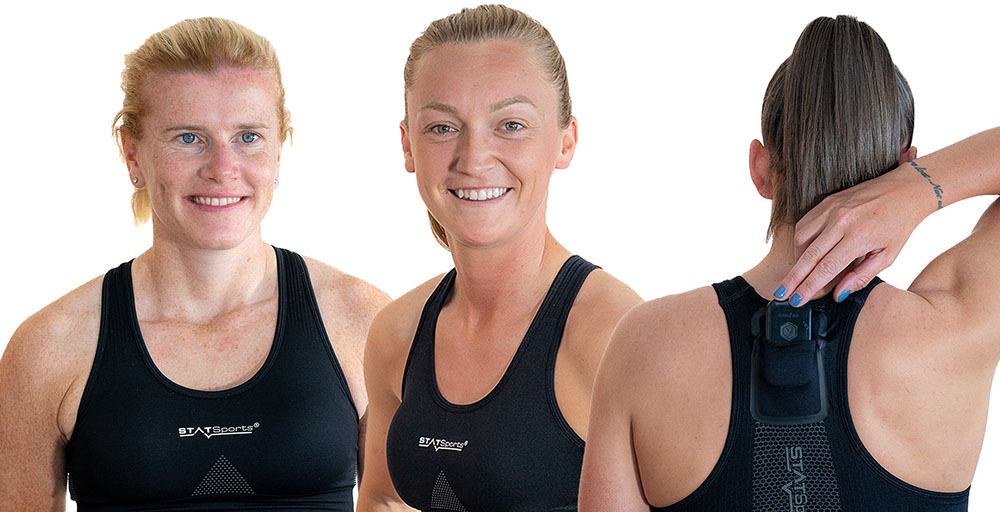 The Northern Ireland senior women's team will be wearing STATSports technology throughout the UEFA Women's Euros.
In what is the team's first major tournament the squad will be using GPS Performance Trackers from STATSports, their player performance analysis partner, during games to help management make decisions on the pitch.  
Northern Ireland will be making use of STATSports latest products, including the new women's GPS sports bra launched earlier this year, by two-time FIFA Women's World Cup winner and STATSports ambassador, Megan Rapinoe.
Angela Platt, the Irish FA's Director of Women's Football, said: "We're competing with some of the best countries in the world, so it is imperative to have STATSports on board, who will enable our players to perform to their highest level.
"Data and analysis are so important and allows us to continually improve both individually and collectively. It is what makes this support from STATSports so crucial at an exciting time for women's football here in Northern Ireland." 
Sean O Connor, co-founder, STATSports, added: "We're very proud that the team has reached their first ever European championships, and want to do everything we can to maximise the team's chances. 
"The development of the women's game over the last few years has been excellent and we're delighted to be a part of its growth. We currently work with three of the women's teams participating in this summer's Euros, and our aim is to continue to grow within the women's game to further cement and develop our technology for all athletes and sporting federations."