Ian Baraclough is urging everyone across Northern Ireland to continue the fight against Covid-19.
The Northern Ireland manager has issued an appeal amid reports that more and more people are becoming complacent when it comes to following government and health service guidelines on how to stop coronavirus.
Baraclough said: "We have worked very, very hard to get where we are at this moment, to try and fight the pandemic We are still not out of the woods yet. 
"I think it's important to reiterate we need to stay safe, stay vigilant, wash our hands, social distance, and make sure that we continue the fight that we are fighting at the moment and make sure that we all get through this together safe and well. 
"Football has played and will continue to play its part in the fight against Covid-19. Stay safe."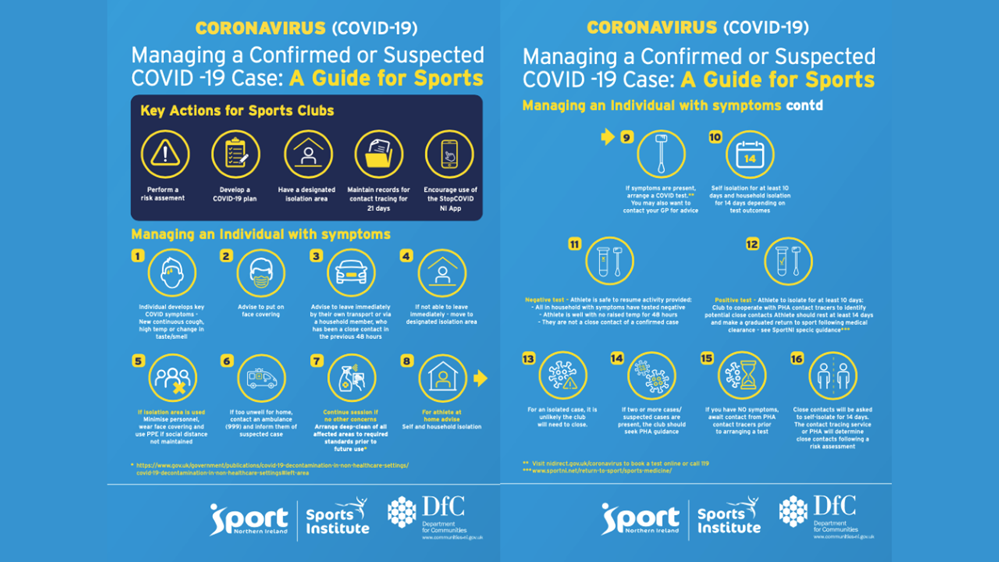 Meanwhile, the Irish Football Association delivered four Covid-19-related webinars this week to stakeholders across the game in Northern Ireland - in a bid to further reinforce the need for protocols in the association's 'A Return to the Everyday Game' to be followed by clubs and players.
Here's the latest government advice:
Everyone must help stop coronavirus spreading. This means you need to:
                

stay at home as much as possible

                

limit contact with other people

                

keep your distance if you do go out (stay 2 metres apart)

                

wash your hands well and often

                

work from home if you can
Do not leave home if you or anyone in your household has symptoms. 
For further information log on to: nidirect.gov.uk/campaigns/coronavirus-covid-19