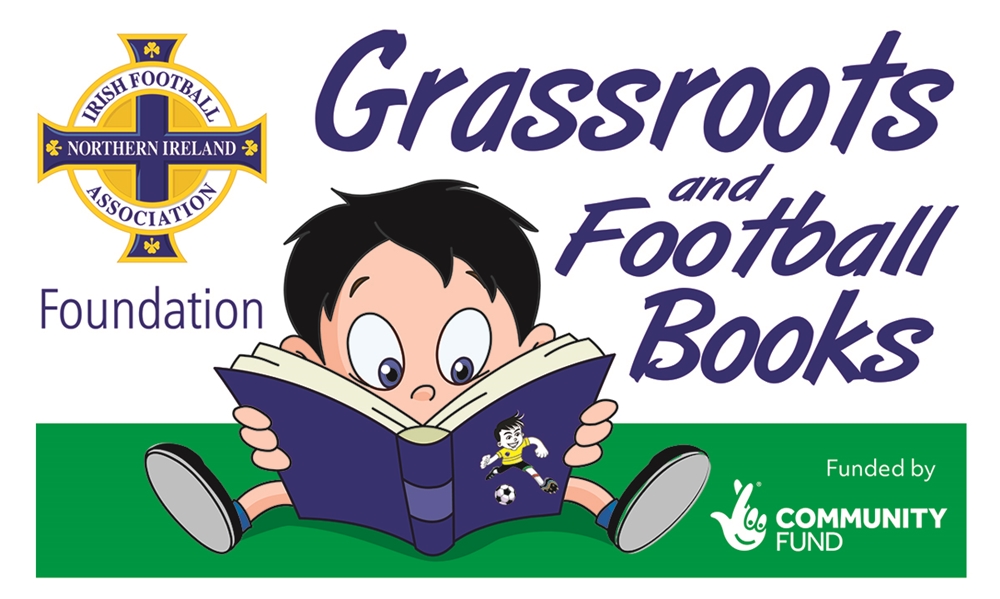 As part of its support for UEFA Grassroots Week the Irish FA Foundation is highlighting a reading project with a difference! 
Grassroots and Football Books aims to promote reading in primary schools across Northern Ireland. 
In partnership with the National Lottery Community Fund, the initiative is aimed at offering selected primary and special needs schools the opportunity to encourage school children to read books using football as a topic to engage and stimulate further practice.
Ian Stewart, Irish FA Grassroots Development Manager, said: "Reading books benefits children's physical and mental health and those benefits can last a lifetime. 
"The Big Lottery funding will assist The Irish FA to deliver this innovative programme to encourage reading among young children."
Michael Boyd, the Irish FA's Director of Football Development, added: "Reading is so important and this new project is very exciting. Studies show that reading for pleasure makes a big difference to children's educational performance."
Over the coming months the Irish FA Foundation will offer parents and schools the chance to get involved by running monthly slots to register and receive a copy of a 'Book of the Month'.
Book offers are limited and numbers restricted.