Northern Ireland's only full-time residential academy for elite young footballers is back for another school year – with a new title sponsor.
Twenty-nine students from across the country have signed up to the Irish Football Association-run academy, which is based at Ulster University's Jordanstown campus and is fully endorsed by UEFA, European football's governing body.

JD, who are also continuing their sponsorship of the Irish FA's JD Club NI elite player development programme, have extended their support of the Irish FA's Elite Player Pathway to incorporate the exciting academy project.
Run by the Irish Football Association in conjunction with the university, the project is focused on developing elite players at school years 11 and 12 (U15 and U16). Its main objective is to produce better players through a mixture of sporting, school and life skills education.
The Irish FA JD Academy in collaboration with UEFAoperates under the directorship of Jim Magilton, the Irish FA's Elite Performance Director.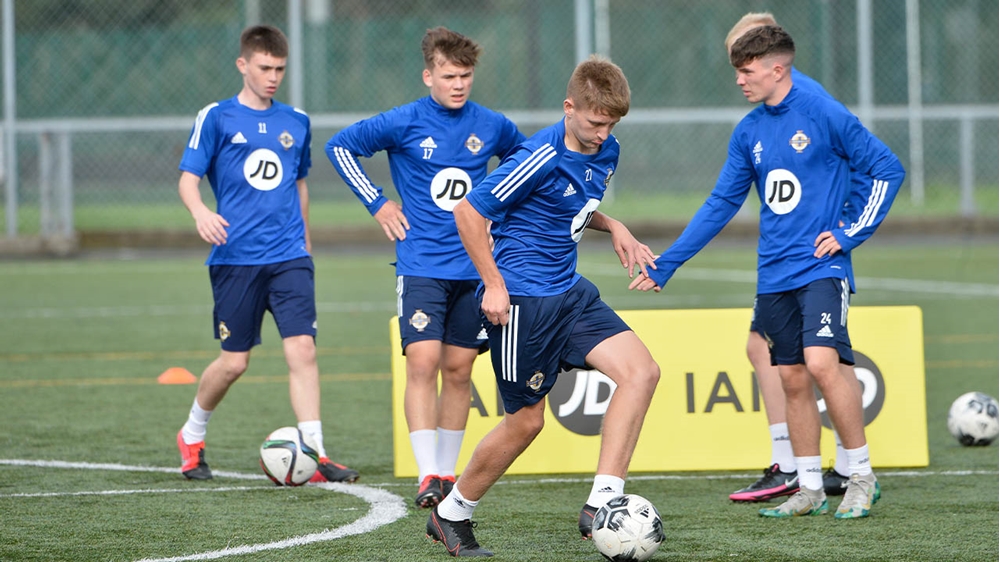 JD Group Executive Chairman Peter Cowgill said: "Our relationship with the Irish FA continues to grow and we are delighted to extend our partnership to incorporate the elite academy.
"As well as continuing to grow our offering as the Irish FA's Exclusive Retail Partner we remain committed to supporting the fantastic work Jim Magilton and his team are doing with the Elite Player Pathway to produce the next generation of Northern Ireland internationals."
Stephen Bogle, the Irish FA's Head of Sales and Marketing, said: "We're delighted to welcome JD as title sponsor for the Irish FA JD Academy in collaboration with UEFA.
"This partnership will help to continue the great work of the team and help to prepare the young players for life in professional football, ensuring they will be ready for international football with Northern Ireland and ready to achieve their full potential."
The first year of the project, in 2019-20, saw 20 young players develop their football and life skills at the academy.