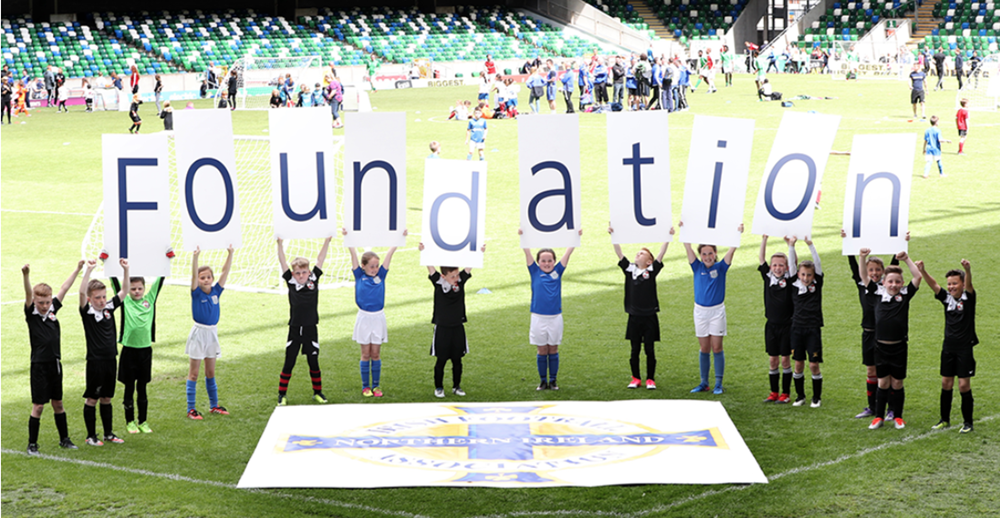 The Irish FA Foundation is supporting this year's UEFA Grassroots Week by highlighting its work and activities.
Grassroots Week is aimed at encouraging and inspiring participation in all forms of football whether as a player, coach, administrator or volunteer.
2020 has been a year like no other with the COVID-19 pandemic putting the brakes on large swathes of activity during lockdown but also allowing those powering the grassroots game here in Northern Ireland to pivot to online sharing.
But as UEFA Grassroots Week kicks off, kids are back with a ball at their feet with the return of McDonald's Fun Football Centres. The programme is now open for registration, with hundreds of free places available in different locations across Northern Ireland.
This beginner level coaching programme from McDonald's and the Irish FA Foundation will provide children with the opportunity to try football for the first time.
Each session has been designed to be as safe as possible, and all activity will be following the latest Irish Football Association guidelines.
Fun Football sessions are for five, six, seven and eight-year-olds.  All children receive a fun sticker book and a football. Due to government restrictions numbers will be limited to a max of 24 places per Fun Football sessions.
As part of Grassroots Week the Irish FA Foundation will also highlight its partnership with the National Lottery Community Fund to promote reading in primary schools across Northern Ireland.
The Grassroots and Books project will offer selected primary and special needs schools the opportunity to encourage school children to read books using football as a topic to engage and stimulate further practice.