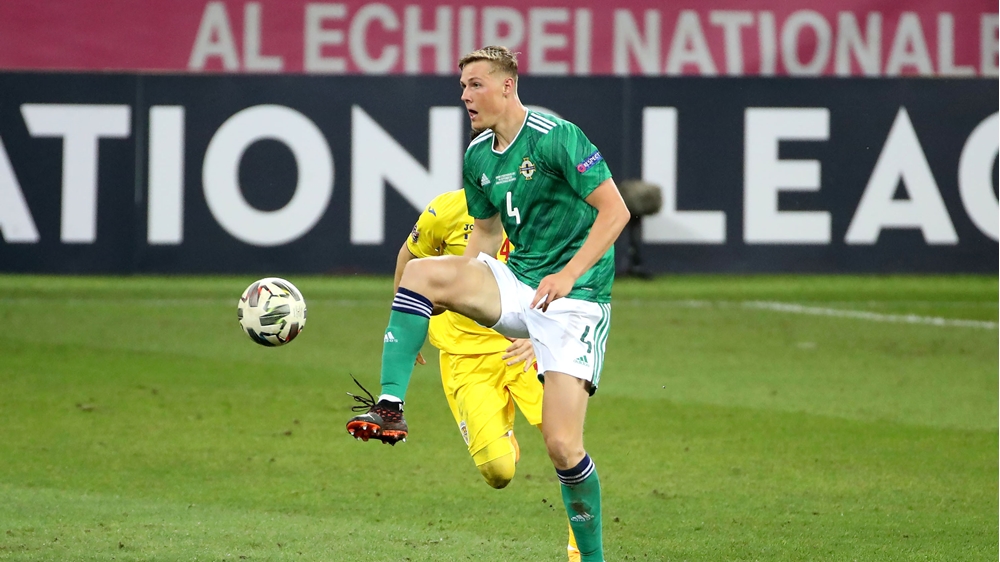 Daniel Ballard has described his full international debut as the proudest moment of his life.
The 20-year-old Arsenal defender was handed the honour by new boss Ian Baraclough in Friday night's 1-1 draw away to Romania in the UEFA Nations League. 
"It's one of the proudest moments of my life. Two weeks ago I was due to go with the Under-21s and then to be called in with the seniors was an even bigger shock. It's definitely the proudest moment of my life," he said.
"I played under Ian Baraclough quite a bit with the Under-21s. He gave me my debut against Spain and I've always played well under him so I think he had the confidence to put me in without any hesitation and he told me that. He said he was confident in me which gave me the belief and I'm extremely happy."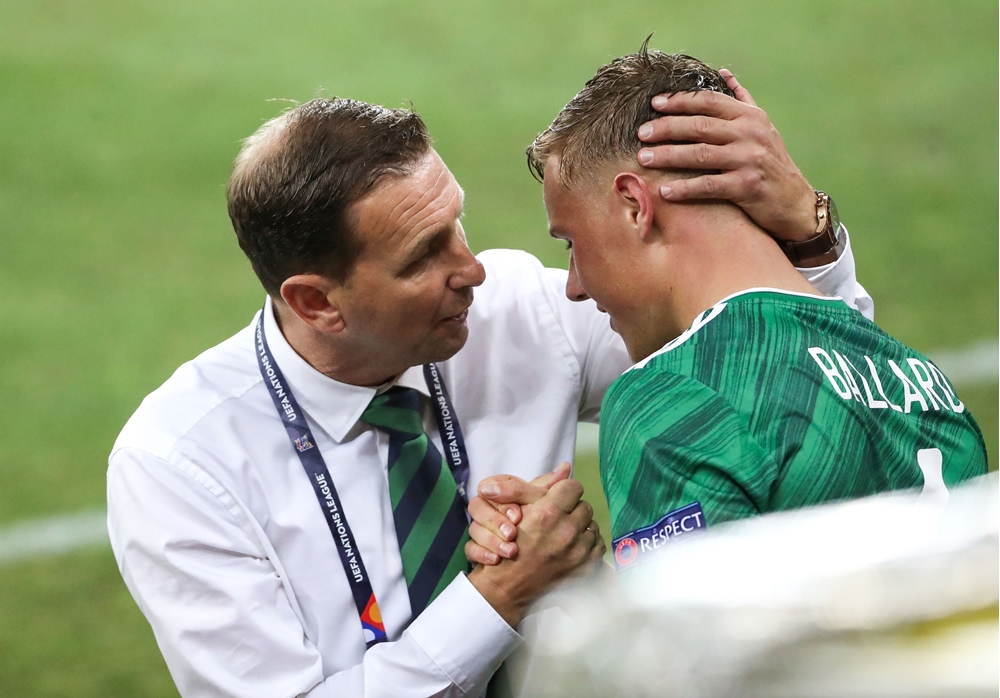 The towering centre-back delivered a promising performance alongside Craig Cathcart in the heart of defence and described the experience of playing alongside established players was 'brilliant'.
"All the boys were behind me and really helping me calm the nerves and helping me through the game. It's brilliant to play alongside them. You watch them for years on the TV and then suddenly you're out there playing with them," he added.
"It's a bit surreal. I'm just happy we got a point in the end after such a tough game."
His international bow follows hot on the heels of a senior debut for Arsenal in a recent pre--season friendly. Those two games are just reward for Ballard who has had a tough 12 months battling back from a knee injury sustained while on loan at Swindon Town last summer. 
"It's been probably the toughest football year of my life," he admitted. "I've put in a lot of work behind the scenes that nobody sees. I hadn't played 90 minutes in over a year so for that to be my first game it was a big test and such a big learning experience so now that I've played in it once I want more and I want tougher games and I want to play against the best players in the world. It's given me a bit of confidence and now I really want to get back home, work hard and prove myself against the world's best."