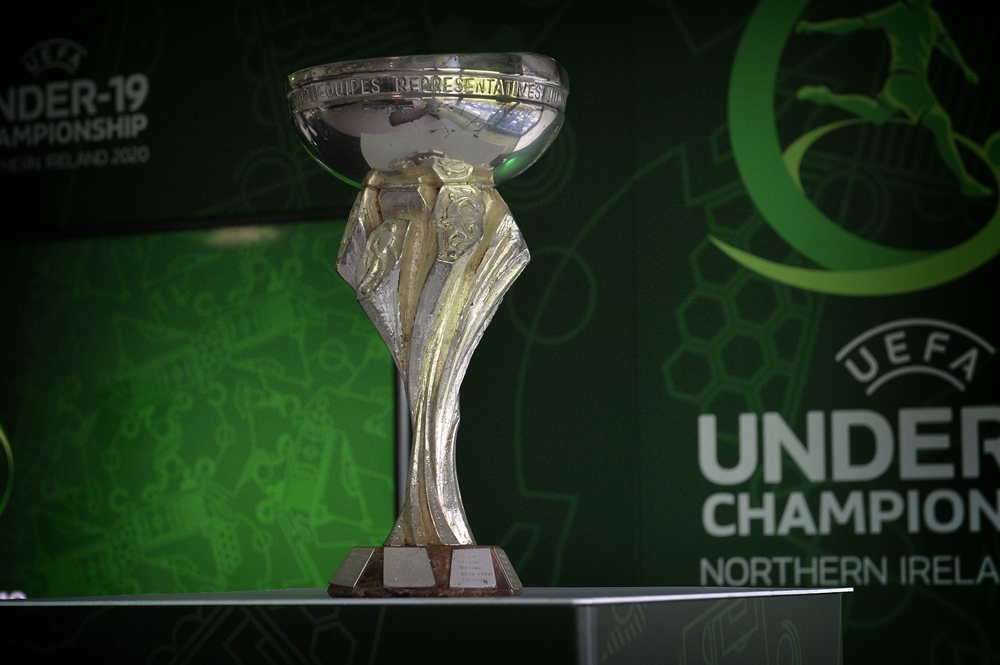 The 2020 UEFA European Under-19 Championship finals will now be played in Northern Ireland next March instead of this autumn.
The eight-team UEFA men's tournament was originally to have been staged in Belfast, Ballymena, Lurgan and Portadown from 19 July to 1 August this year.
However, due to the Covid-19 pandemic the finals were pushed back to November, and now UEFA has postponed the tournament once more - until the spring of 2021.
The move by UEFA's Executive Committee will enable elite qualifying rounds to be completed in November rather than next month.
The format of the final tournament has also been amended and will now consist of a straight knock-out phase rather than a two-group phase prior to knockout matches. Next year's knock-out phase will feature quarter-finals, semi-finals and the final.
The four semi-finalists at the U19 Euros will automatically qualify for the FIFA U20 World Cup 2021, while there will also be three play-off matches (two semi-finals and a final) among the losing quarter-finalists to qualify a fifth UEFA team for the global tournament.
The amended format guarantees each participating country will play a minimum of two matches, and there will be 10 matches in total compared to the 16 originally envisaged.
It is anticipated Northern Ireland will host the U19 Euros from 24 to 30 March next year – during an international window.
Venues for the matches at the U19 Euros and fixtures will be confirmed following the elite qualifying round in November. Northern Ireland qualify for the tournament as hosts.