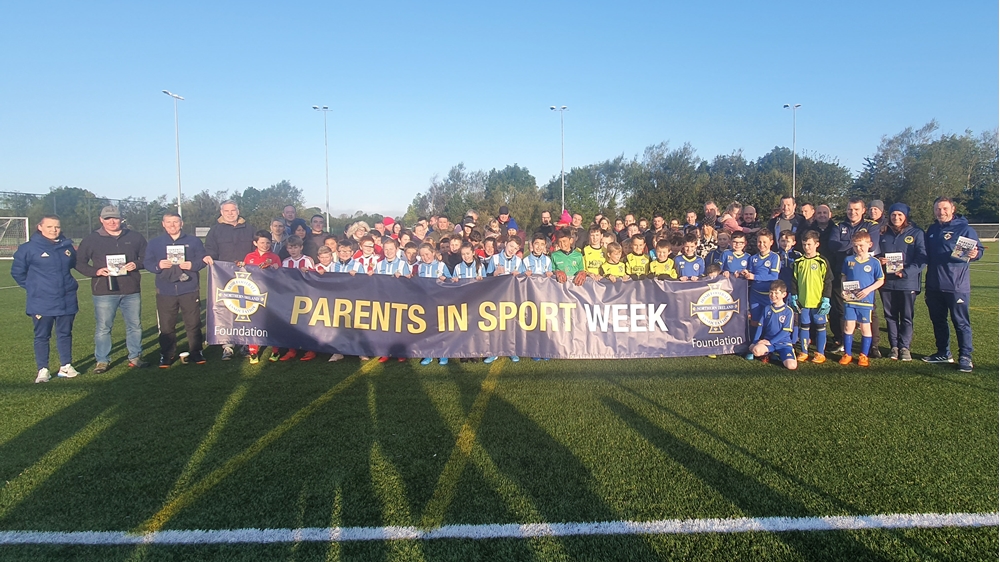 The promotion of safeguarding in football is part of the Irish FA Foundation's contribution to the annual UEFA Grassroots Week.
The foundation is backing Parents in Sport Week, a campaign led by the NSPCC to raise awareness of the important role of parents in youth sport.
This year's campaign runs from 5-11 October and the theme is 'Let's talk about keeping children safe in sport'.
UEFA's annual Grassroots Week, which concludes today, has been highlighting the importance of ensuring everyone, everywhere can continue to safely play the world's number one sport – in their own garden, at school or with a local amateur club.
The foundation says Parents in Sport Week is an opportunity to acknowledge the support offered by parents/guardians to children and volunteers at football clubs. 
This year's three-point promise highlights how parents can help make football a more rewarding experience. Parents are urged to make the following pledges to their children: I will listen to you if you have any concerns about your football; I promise to learn how your club keeps you safe and what I can do to help; I promise to make sure that I set a good example and support you and your team-mates in a positive way.
Parents can make their promise official here https://thecpsu.org.uk/parents/sports-parents-promise/
Throughout the campaign the Irish FA Foundation will be providing clubs with more information on how they can engage with parents/guardians and help them fulfil their promise to their children. 
Follow the campaign on social media using #sportsparents.
Image: Celebrating Parents in Sport Week in 2019