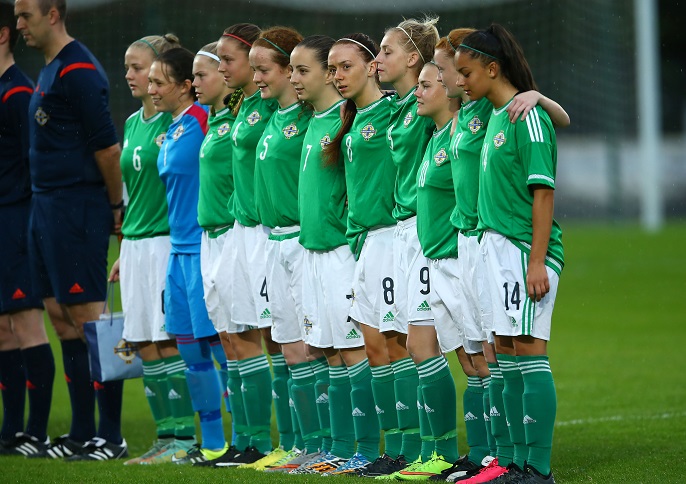 The game began with early pressure from the Italians, and an opportunity for Italy's Cantore was denied by a great stop from Northern Ireland's Currie.
Pressure for Northern Ireland continued throughout the first half and in the 25th minute the deadlock was broken with a fine finish from Cantore (Italy).
After going 1-0 up, Italy continued to play brilliant football, creating chances for Glionna and Merlo but it was Northern Ireland goalkeeper Currie who came out on top, keeping them from going further ahead.
The second half began more positively for Northern Ireland after Regazzoli (Italy) was penalised for a foul on Crawford (Northern Ireland), but the girls couldn't create a chance from the resulting free kick.
All the possession was with Italy which resulted in two more goals, scored by Caruso and Glionna, leaving Northern Ireland 3-0 down after 51 minutes of play.
Substitutions from Italy saw Panzeri and Casadio come on, both playing major parts, assisting Merlo and Cantore who put Italy 5-0 up with 76 minutes on the watch.
A great save from Currie in the last minute prevented any more damage and the referee blew his whistle to end the game at 5-0 to the Italians.
Despite today's result, Northern Ireland finish second in Group 5, ahead of Bosnia & Herzegovina and Macedonia, and progress to the Elite Round of the UEFA Women's Under-17 Championships.