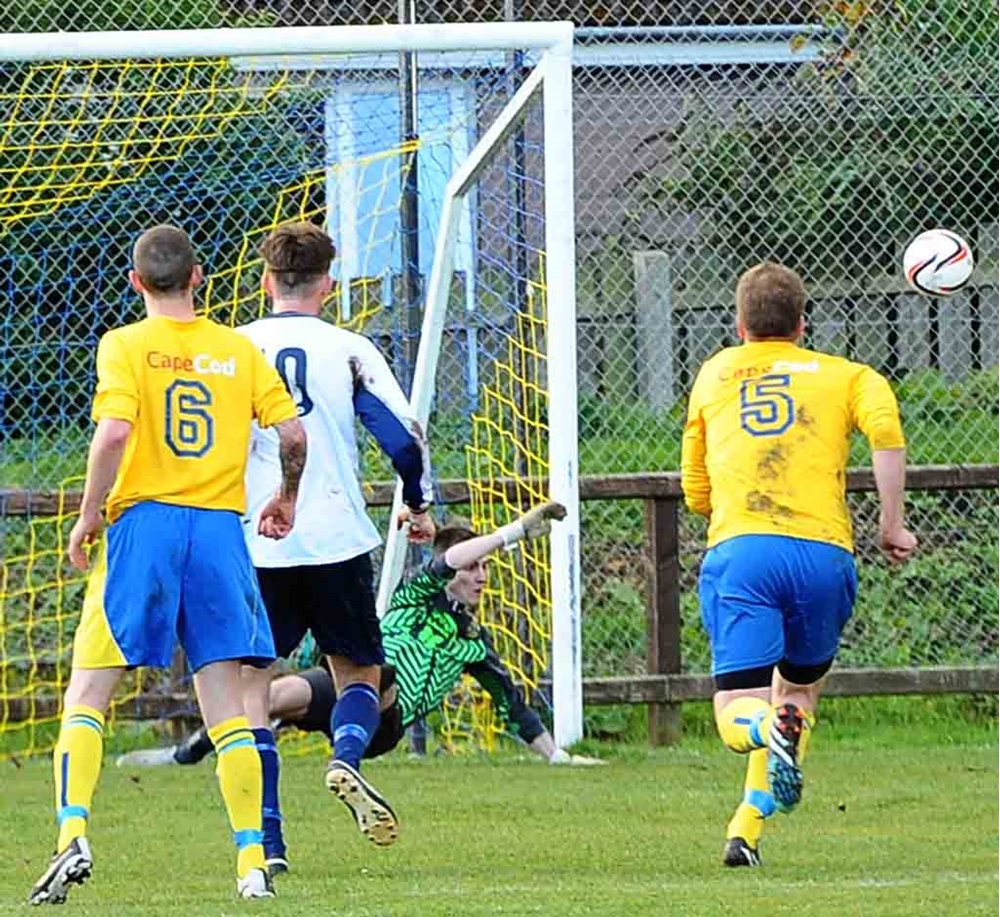 In an entertaining game which ebbed and flowed throughout Trojans moved in front as early as the fifth minute after frontman Darren McFadden struck a solid shot into the net from a right wing cross delivered by Caolan Cooley to give home 'keeper Paul Morton no chance.
Trojans kept the pressure on and got their second on the 18th minute when Ryan Harkin found himself in a wide open space just outside the area and went on a solo run at Morton who was left with nothing to do but watch as the ball was dispatched into the open net.
Wellington suddenly came to life and after a number of chances they eventually got their goal from a close range finish by their Joshua McAllister.
Both teams enjoyed periods of attacking play but the end of the first half arrived with Trojans still in front thanks to the efforts of both 'keepers.
The second half started in much the same way as the first with a Trojans goal, this time when McFadden slammed in a low powerful close range drive from an accute angle between the post and 'keeper.
After more possession by Wellington a breakaway saw Trojans awarded a penalty that McFadden took only to have it saved by Morton who was later named 'man of the match'.
Wellington again regrouped and with a quarter-of-an-hour remaining got awarded a penalty of their own which saw Scott Todd duly dispatch the spot kick into the back of the net.
The closing minutes saw Wellington pile on the pressure to get the equaliser and take the tie into extra time but alas it wasn't to be as Trojans held on to book their place in the first round draw.
Full Time: Wellington Rec 2-3 Trojans

Click here for more Intermediate Cup results and fixtures