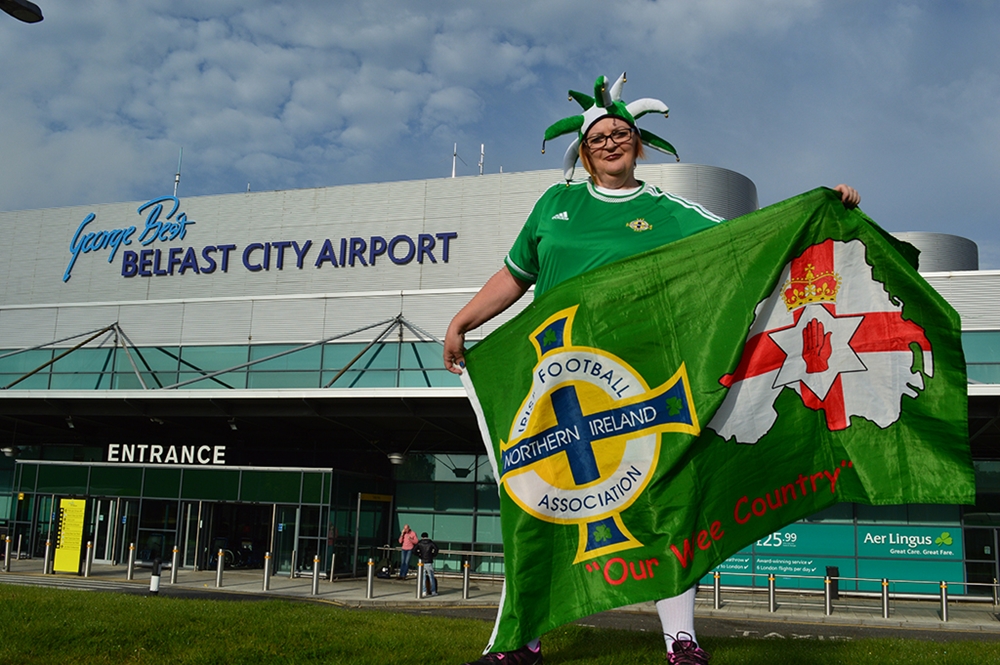 Congratulations to Darran Lindsay who won our recent Facebook competition and a prize of four match tickets and four return flights to Northern Ireland's UEFA Euro2016 qualifier with Finland on Sunday 11 October.
Darran saw off competition from four other finalists, Geoff Pogue, Michele Saunders, Shirley Graham and Simon Salter who each submitted fantastic entrants.
All picture entries are available to click on to the right of this page.