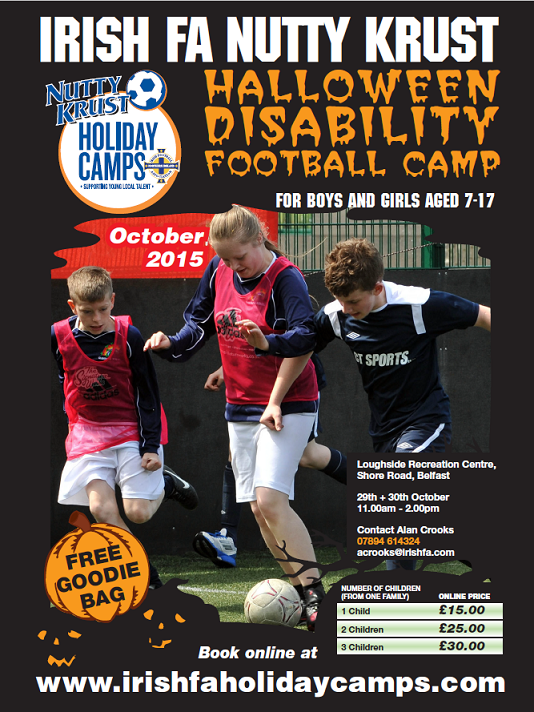 Take your chance to get two days of great coaching and improve all your football skills from defending to scoring the winning goal!
Grassroots Development Manager Ian Stewart said: ''it's the first time we have put on a disability football camp and we hope for a big turnout. We want football to be for all and we want as many people as possible to come and enjoy playing football.''
The camp is £15 for both days working out at £2.50 an hour for six hours of coaching! and it takes place at Loughside Recreational Centre from 11-2pm.
You can book your place online at: http://bit.ly/1OR0W59