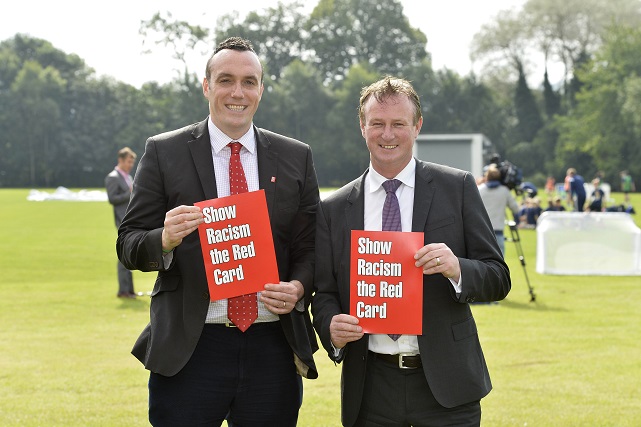 The partnership formally kicked off on the 10th September when the Irish FA launched its new Youth Football Strategy, Let Them Play.
IFA Director of Football Development, Michael Boyd, explains the new partnership: "Both the Irish FA and SRtRC are committed to football for all, creating a fun, safe and inclusive culture throughout all levels of the game. We currently reach over 30,000 young people across NI every week through our existing development work and with support from SRtRC we aim to make sure we educate all our young people here to give racism the red card and celebrate diversity".
Ged Grebby, CEO of SRtRC, added: "We share the same goals as the Irish FA when it comes to creating a fun, safe and inclusive culture throughout football. The Irish FA has a fantastic reach through schools and football clubs; and we have some fantastic resources which can be used to educate young people about diversity. Together we can make a difference and we are delighted to now have an official presence in Northern Ireland. We look forward to growing this partnership".
For further info contact the Irish FA Football Development team on 028 9066 9559.