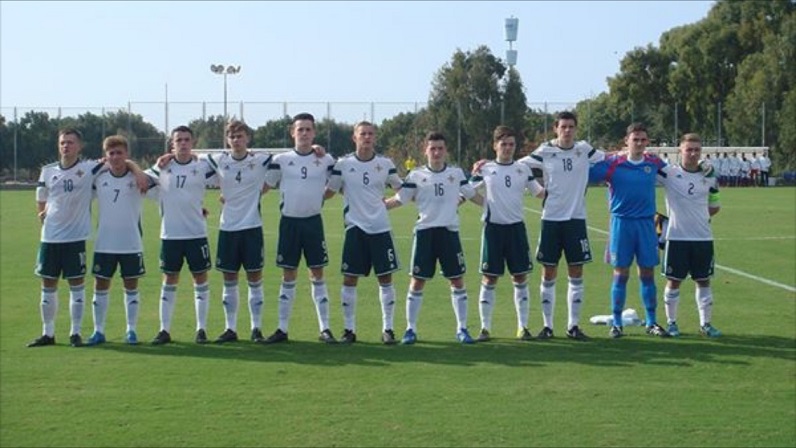 It was a valuable point as France beat Israel 3-0 in the other group game meaning the Under 17's fate will go to the final game versus Israel on Sunday 25 October.
It could have been a different story as Christopher Gallagher opened the scoring to put Northern Ireland ahead but Abdul-Basit Agouda equalised for the Norwegians.
In a much changed lineup from their opening 1-0 defeat versus France, Paul Mcginley had Northern Ireland's first effort after 20 minutes and forced Markus Pettersen into a save.
Thomas Maguire also tried his luck but was again denied by Pettersen to take the sides in at 0-0 at half time.
Northern Ireland came out fast and took the lead after 49 minutes, Gallagher stroking home for his and his country's first goal of the group stages.
The lead lasted 14 minutes, as Norway's Agouda pegged Northern Ireland back with 63 minutes on the clock.
Northern Ireland couldn't find the winning goal and that leaves them on one point from two games, with second place Israel on four.
Now Sunday's game versus Israel is must win if they want to guarantee qualification for the Elite Stage of the UEFA U17 Championship.
Join us on Twitter on Sunday at 1pm for live match updates: https://twitter.com/OfficialIrishFA
Northern Ireland: Hargan, Lawlor ©, White, McKenna, Crane, McGinley, Browne, Maguire, Ferguson, Gallagher, Toal. Subs: Larkin, Sterling (41), Roscoe, Parkinson (60), Davidson (60), Burns.
Norway: Pettersen, Borchgrevink, Salte ©, Myhre (53), Byklum, Agouda, Svendsen (31), Kristiansen, Kitelano (63), Lorentzen, Hofstad. Subs: Odegard, Holter, Oestigaard, Pedersen (53), Bohinen (31), Markovic (63), Habestad.