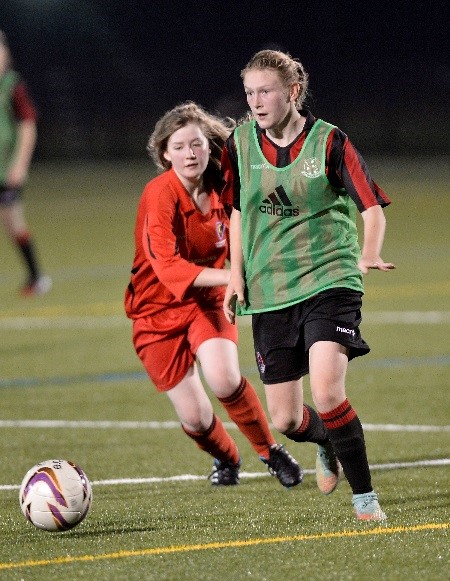 In a project funded by FIFA the league will give girls from across Northern Ireland an opportunity to be involved in football over the winter period. With this period representing the typical 'off-season' in the NIWFA senior season, it will help give girls in this critical age group an opportunity to stay involved in football.
The Under 17 League will run from October through to the end of February with all matches being played on Friday evenings at two Belfast based venues.
The league consists of eight teams (Bangor Ladies, Carnmoney Ladies, Lisburn Ladies, St. Oliver Plunkett, Portadown Integrated Ladies, Foyle Belles, Carrick Rangers Ladies and Crusaders Strikers) with all matches being 11 aside.
Opening Results for Friday 9th October:
Lisburn Ladies 5 vs Carrick 1
Carnmoney Ladies 0 vs Crusaders Strikers 4
Portadown Integrated Ladies 0 vs Bangor Ladies 4
Bangor Ladies FC Manager, Peter Gilmore stated;
"This NIWFA under 17 league is a great opportunity for all girls at this critical age to get involved in competitive football. This league will hopefully bridge the gap from junior football and allow the girls to progress to the senior NIWFA Leagues".
IFA Women's Domestic Football Manager, Sara Booth, commented;
''We have worked hard since the launch of the IFA Girls' and Women's Football Plan in 2014 to put the structures in place to create the opportunity for more girls and women to play football. This new league is an important addition to the player pathway for girls and women and we are extremely grateful to FIFA for providing the funding to make it possible".