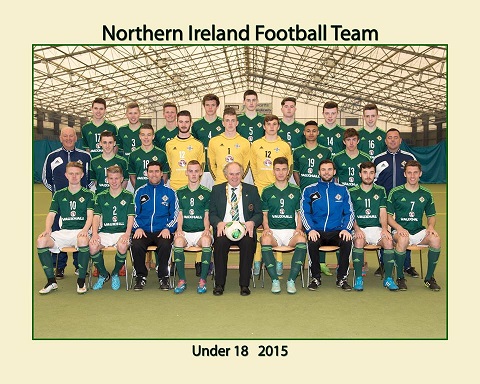 Northern Ireland under 18 international team managers, Conor Marlin and Frankie Wilson are scanning the country for the top players to be part of the under 18 schoolboy international team to compete against the home nations in the Centenary shield.
The managers have stressed the importance of identifying the best players in the country to be part of the team, "We have been scouting players from the turn of the year, however it is hard to see every player at this age group play, that's why we feel that it is vital to hold trial matches to allow players the opportunity to fight for their place on the team" Frankie Wilson. Conor Marlin added "We found great success in trials last year and feel that it benefits players and gives us the opportunity to select the best squad possible.
The Northern Ireland Schools FA are looking recommendations of players at the 1998 and 1999 age groups (players must be born ON OR AFTER 1 JANUARY 1998) to trial and be selected for the team that play in the centenary shield against England, Scotland, Wales and Republic of Ireland.
Please contact Bob Ramsey, NISFA Under 18 International Team Secretary for more information on the upcoming trials on ramseybob51@aol.com.