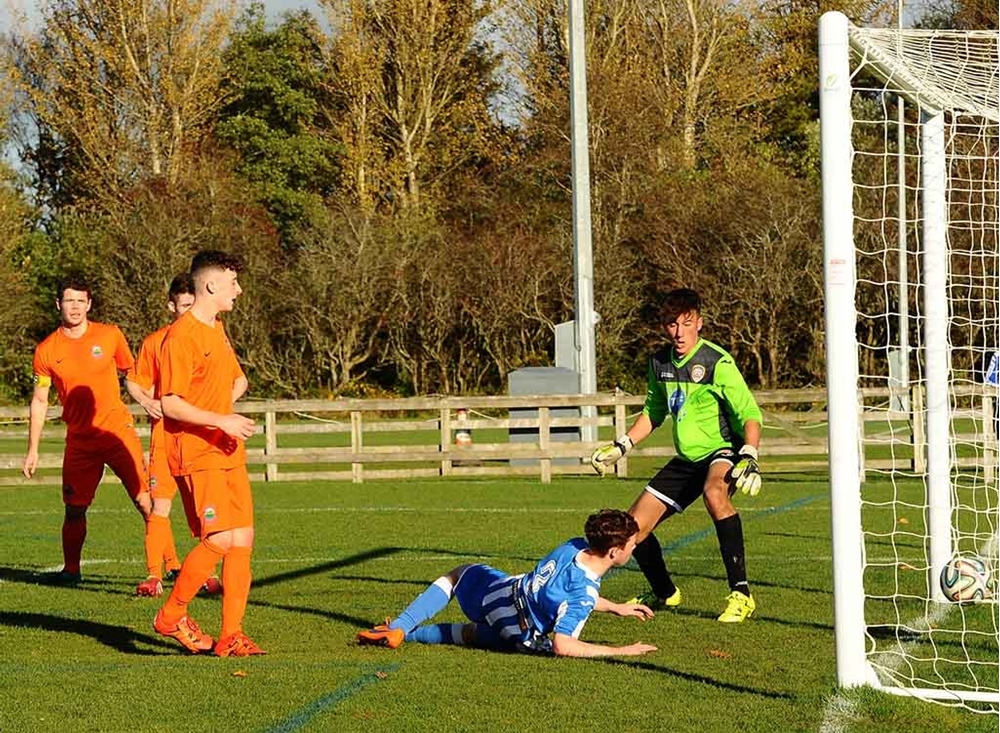 The Bannsiders started confidently whilst it took Linfield a bit of time to settle down but, when they did, they well and truly grabbed the game by the scruff of the neck.
After 11 minutes Linfield's Reece Neale opened the score and within another eight mins he had doubled his tally with a goal that came from sustained pressure on the hard working Coleraine 'keeper.
As the game progressed Linfield became more dominant and on the 23rd minute Paul Smyth got the first of his four goals with a excellent move which saw the Coleraine 'keeper left stranded on the corner of his 18-yard box as Smyth rounded him and slotted the shot home.
Again Linfield pushed forward with a well executed move between Adam McCallum and Callum Byers finishing with the latter scoring from inside the six yard box just after the half-hour mark.
And still the Blues upped the tempo with Smyth striking again on 38 minutes after beating the 'keeper and slotting past him from the edge of the area.
The visitors hadn't finished and on the 41st min Jack McAlister scored with a goalline tap in.
The second half started with that man Smyth striking the post with two mins gone but it wasn't long before he clocked up his hat-trick after beating the 'keeper one-on-one, making no mistake on 55 minutes.
Then, barely a minute after that, Matty Johnston added to the scoring after making a run from midfield before directing the ball past the advancing 'keeper.
Neale got his hat-trick on 58 mins with a deflected shot which the Coleraine 'keeper could do nothing about.
Smyth went one better on 73 minutes with his fourth goal after another clinical finish.
The scoring was completed seven minutes later with a well delivered Johnston lob.
Final Score: Coleraine Colts 0-11 Linfield Rangers

Harry Cavan Youth Cup fixtures and results