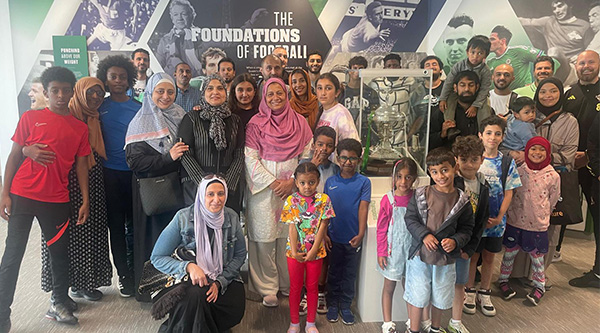 The National Football Stadium at Windsor Park hosted its first ever Jummah (Friday) Prayer last month.
Almost 50 people from Belfast-based Muslim families were welcomed into the stadium for the traditional congregational Friday midday prayer. The families then went on a tour of the stadium.

Irish FA Community Relations Officer Andy Hardy said: "This is the first Jummah Friday Prayer at the stadium and demonstrates our ongoing engagement with Muslim and other faith communities. The gathering took considerable planning but its success means we have a blueprint to repeat again in the future."
Abiola Sanusi, a representative from Belfast's Muslim community, added: "This was a special day which will live long in the memory. The Muslim community is growing in Northern Ireland and it's important we build stronger community connections.
"In Belfast alone there are four to five different mosques with great community connections and a shared love of football. 
"The event showed to some members of our community, who may have found coming to the stadium somewhat intimidating, that it is a welcoming place and that football really is for all."