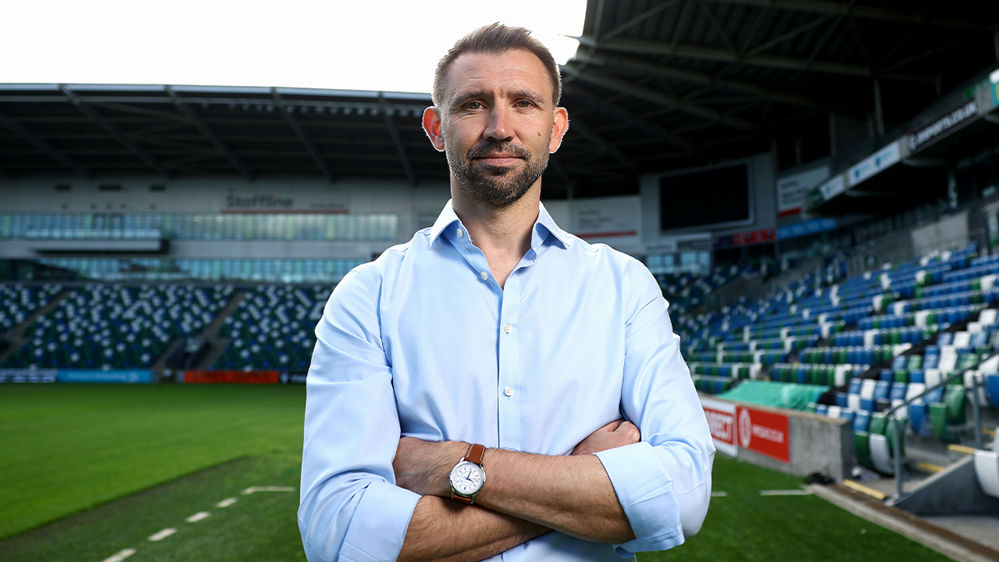 New Northern Ireland Under-19 men's team boss Gareth McAuley has chosen a 20-strong squad for his first game in charge.
The U19s are set to face Italy in a friendly at Stadio Lungobisenzio in Prato next Thursday (7 September; 16.30 BST).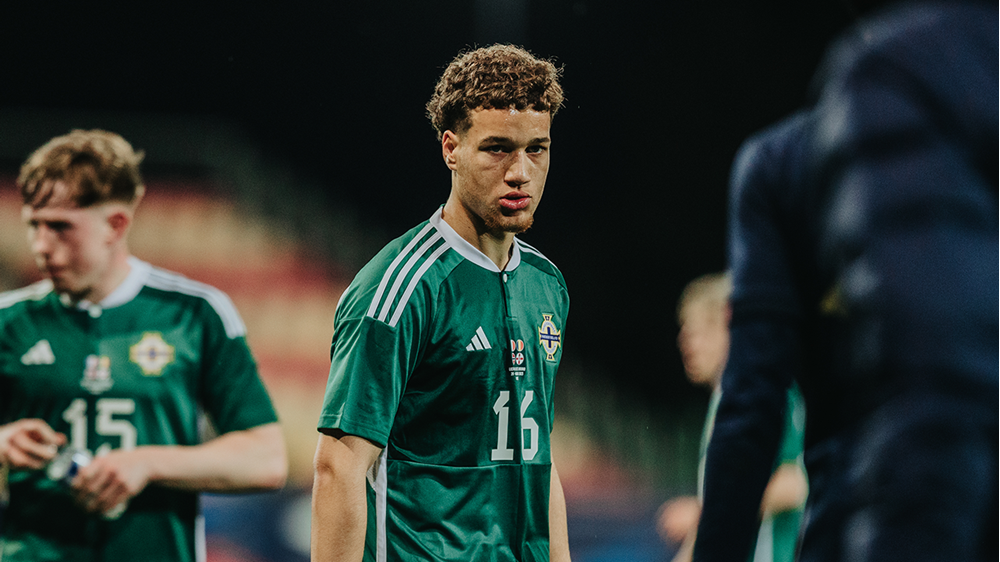 The one new face in the panel is Sheffield Wednesday striker Devlan Moses.
All the other players chosen by McAuley, who was appointed to the role last month, have previously played for either the U19s or U17s or both.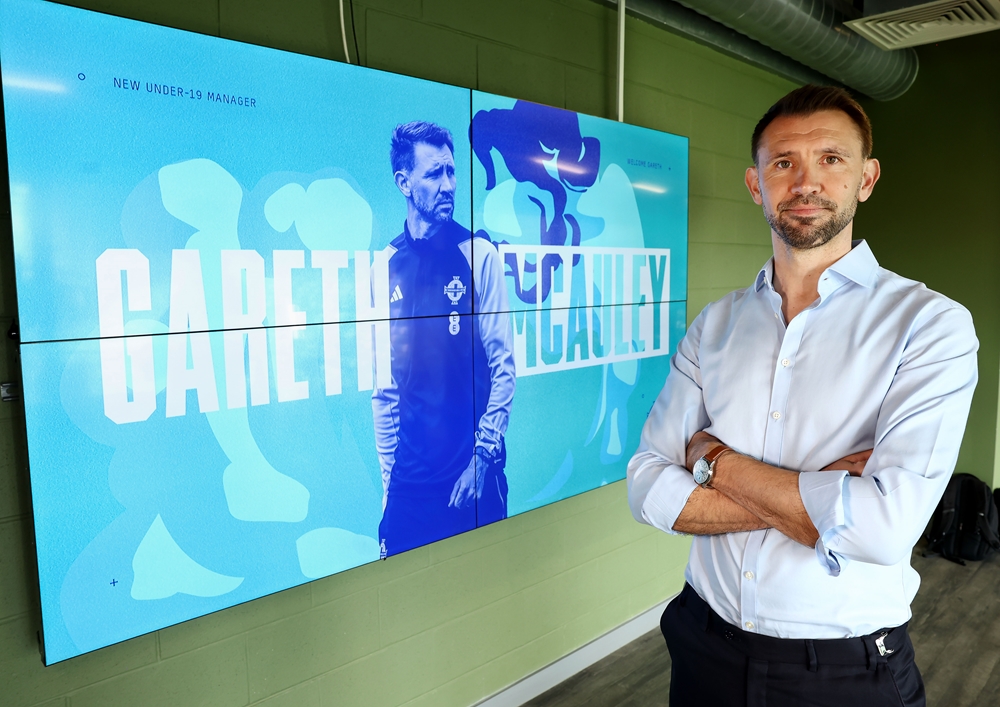 Three of the squad were in the U19s group which back in March competed in the elite round of qualifiers for this summer's U19 Euros, while seven were in the U17 squad which competed in the elite round of qualifiers for the U17 Euros staged in Hungary back in June.
The U19s panel features players who are with clubs in England, Scotland and at home. Three NIFL Premiership players have been included.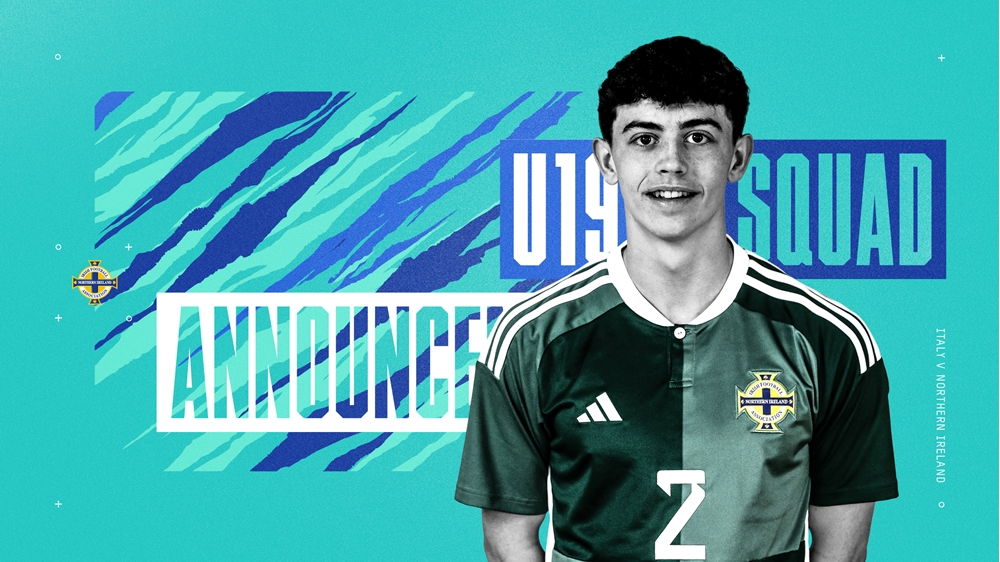 Northern Ireland is hosting the UEFA U19 European Championship next year and it's the new manager's task to prepare the U19 squad for that final tournament.
As the host nation the U19s qualify automatically, so McAuley will be arranging friendlies and training camps in preparation for the U19 Euros, starting with next week's friendly in Tuscany.
The U19s will also be taking part in an invitational tournament in Northern Ireland this November (13-20) where Portugal, Poland and Hungary will provide the opposition.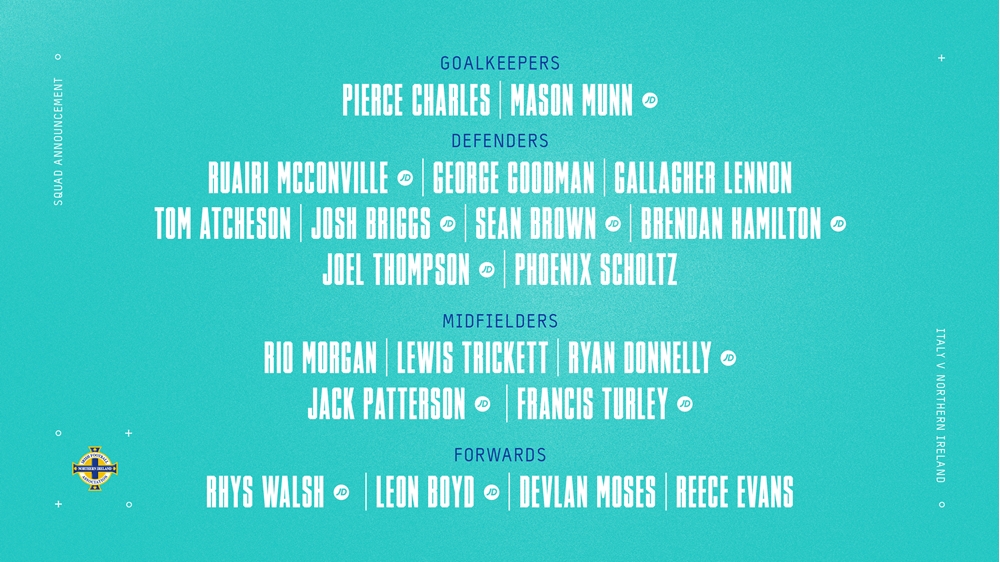 The Northern Ireland U19 squad for the friendly against Italy includes:
Goalkeepers: Pierce Charles (Sheffield Wednesday), Mason Munn (Rangers).
Defenders: Ruairi McConville (Brighton and Hove Albion), George Goodman (Bradford City), Gallagher Lennon (St Mirren), Tom Atcheson (Blackburn Rovers), Josh Briggs (West Ham United), Sean Brown (Larne), Brendan Hamilton (Aberdeen), Joel Thompson (Nottingham Forest), Phoenix Scholtz (MK Dons).
Midfielders: Rio Morgan (Ipswich Town, pictured above), Lewis Trickett (Accrington Stanley), Ryan Donnelly (Leicester City), Jack Patterson (Everton), Francis Turley (Celtic).
Forwards: Devlan Moses (Sheffield Wednesday), Leon Boyd (Glentoran), Rhys Walsh (Glentoran), Reece Evans (Leicester City).