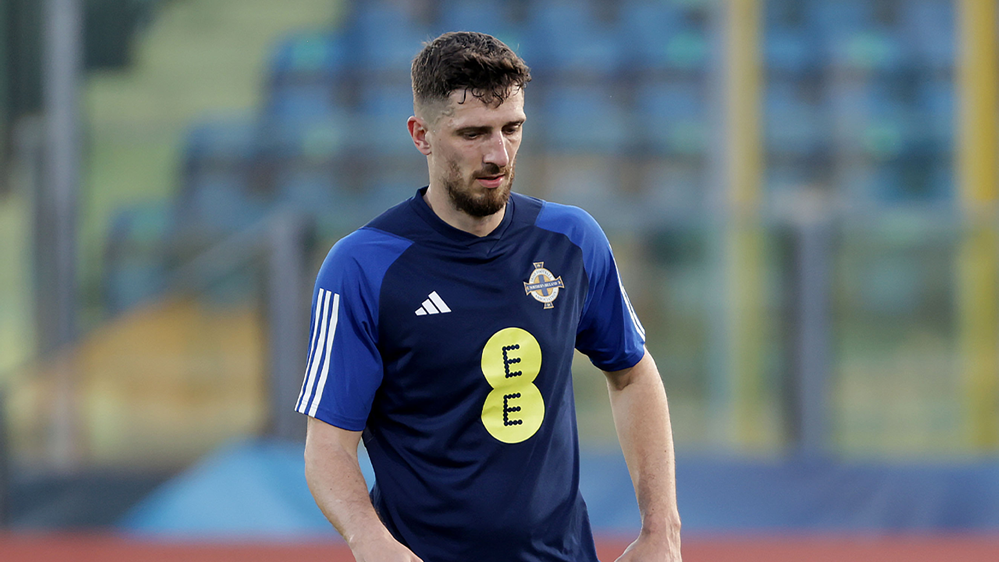 Northern Ireland defender Craig Cathcart has written an open letter to Northern Ireland fans after calling time on his career as a professional footballer.
Dear GAWA,
After much careful consideration, I have made the difficult decision to retire from football.
It was not an easy choice to make, but at this stage of my life I can no longer ignore the fact that my enthusiasm and motivation to play the game is not what it once was.
I would like to express my gratitude to everyone at KV Kortrijk for their understanding and acceptance of my decision to retire. I wish them all the very best for the future.
Playing for Northern Ireland was always an experience I treasured.
From winning my first cap against Slovenia in 2010 to the career high of competing at the Euros in 2016, it has been an honour and a privilege to wear the green jersey in front of, to my mind, the best fans in the world.
I consider myself incredibly privileged to have had an 18-year career in football, filled with fantastic experiences at both club and international level.
I would like to extend my heartfelt thanks to everyone who has helped and supported me throughout this journey.
I have formed lifelong friendships and created unforgettable memories that will forever hold a special place in my heart.
Thank you all once again.
Craig Cathcart