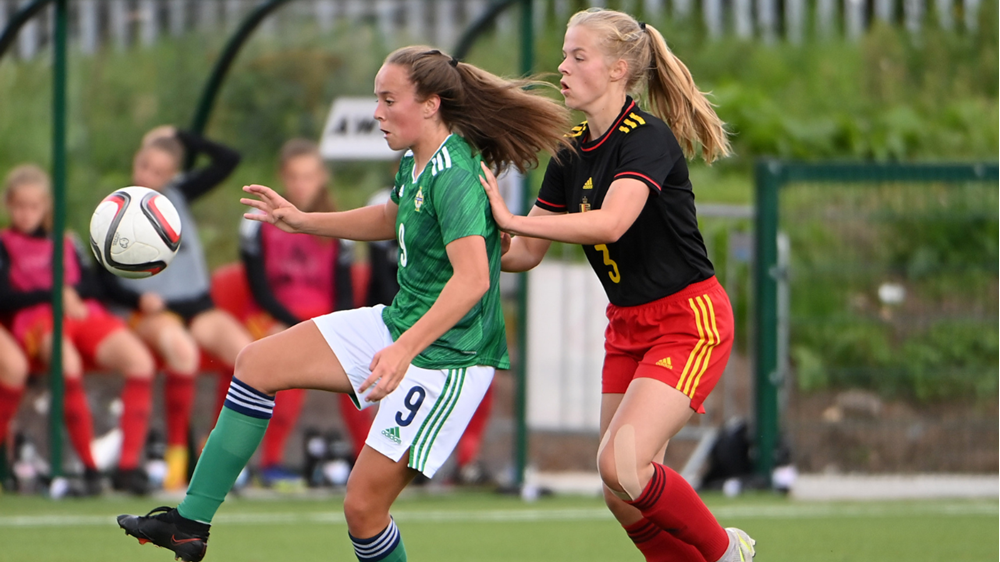 Northern Ireland's Women's Under-19 team will gear up for Euro qualifiers next month by taking on Republic of Ireland's WU19s in Belfast this weekend.
Gail Redmond's side are set to face the Republic in an international challenge match at the Blanchflower Stadium on Sunday (24 September).
The friendly in east Belfast is scheduled to kick off at 2.30pm and there will be free entry to the match.
The encounter against the Republic will be Redmond's first game in charge of the WU19s since she was appointed WU19s and WU17s boss back in April. It forms part of a training camp which got under way yesterday.
At the end of next month the WU19s will be competing in League A in the first round of qualifiers for the UEFA WU19 Euros 2024. They have been drawn in Group A1 alongside France, Italy and Hungary. The mini tournament is due to be staged in Toulouse from 25 to 31 October.
When the draw was made Redmond said: "The A league is where we want to compete and it will be a real challenge to measure our development against such strong teams, especially five times winners France in the U19 mini tournament."
In the WU19 competition the team finishing fourth in each of the seven League A groups will be relegated to League B for round two. The teams remaining in League A, and seven teams promoted from League B, will compete next spring for places at next summer's UEFA WU19 Euro tournament in Lithuania.
Northern Ireland's WU19s were promoted to League A for round one of the 2023-24 edition of the WU19 European Championship from a League B mini tournament hosted in Northern Ireland back in April.
Their three matches in League B Group 3 were all staged in Belfast. Although they lost 2-1 to Cyprus, a 5-0 victory over Latvia and 3-1 win against Kosovo secured their place in League A this autumn.
Six members of that squad are still involved in the U19 set-up. They are Linfield Ladies trio Erin McAllister, Rhyleigh Marks and Keri Halliday, Sion Swifts Ladies pair Aoibhe O'Neill and Naomi McLaughlin and Glentoran Women's Sarah Tweedie.
And nine members of the 20-strong squad played for the WU17s when they also earned promotion to League A back in the spring.
The WU19 squad for the friendly against Republic of Ireland is as follows:
Goalkeepers – Erin McAllister (Linfield Ladies), Ellie Scott (Glentoran Women).
Defenders – Sarah Tweedie and Rebecca Magee (both Glentoran Women), Sofie Keenan and Abi Sweetlove (both Linfield Ladies), Orleigha McGuinness (Cliftonville Ladies), Niamh O'Donnell(Mid-Ulster Ladies), Faye Loughran (Lisburn Rangers Ladies).
Midfielders – Rhyleigh Marks and Sophie Gargan (both Linfield Ladies), Megan Neill and Maeve McConaghy (both Glentoran Women), Aoibhe O'Neill (Sion Swifts Ladies), Tara Reilly (Cliftonville Ladies), Aimee Kerr (Ballyclare Comrades Ladies).
Forwards – Rachel McIntyre and Kascie Weir (both Glentoran Women), Keri Halliday (Linfield Ladies), Naomi McLaughlin (Sion Swifts Ladies).
Image: Striker Kascie Weir has stepped up to the WU19s squad from the WU17s. She is seen here in action against Belgium's WU17s last September.