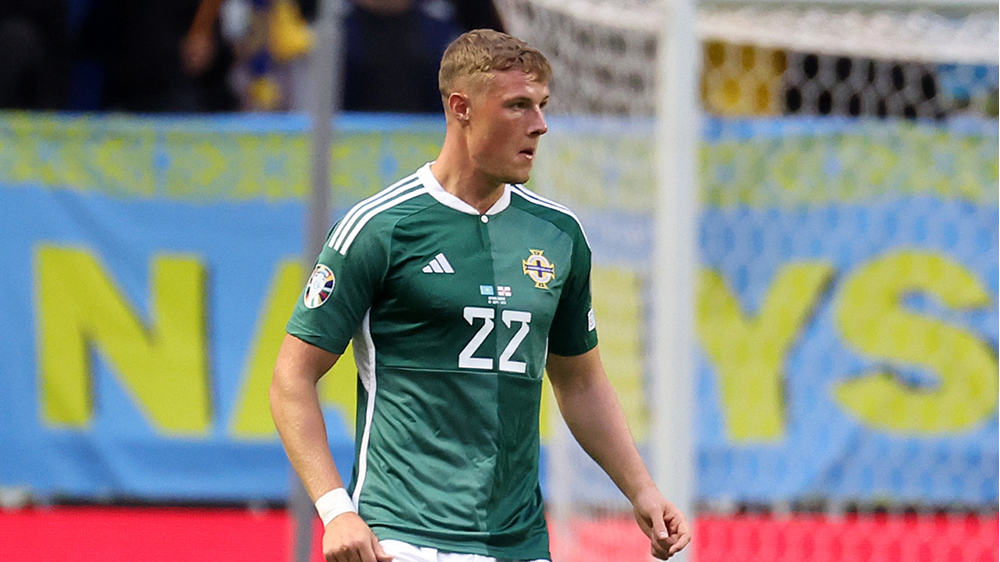 Daniel Ballard has described Sunday's result against Kazakhstan as "extremely disappointing".
Although Northern Ireland created more chances and had more attacks than their hosts in the game, they could not find a way past Kazakhstan keeper Igor Shatskiy in Astana.
"It was a really good atmosphere and a tough game, however I thought we controlled periods of the game very well. They were clinical with their chance and we were unable to lock their defence," he said.
The statistics show Northern Ireland had 40 attacks during the game compared to Kazakhstan's 26 – and they had 16 attempts on goal compared to the hosts having eight efforts.
However, the Kazakhs made one of their four chances on target count. Striker Maxim Samorodov was the man who grabbed the only goal of the game.
Meanwhile, Ballard also said he has been impressed by some of the younger members of the injury-hit squad during the current UEFA Euro 2024 qualification campaign.
He pointed out: "I think we are learning with every game. You can see some of the younger players starting to shine.
"We've got to find the positives at this minute because results have not been going our way. Hopefully we are building something for the future and the results will start turning."
The defender, who will be 24 later this month, further revealed he is enjoying being a regular member of the Northern Ireland team and squad.
He said: "I feel confident going on the pitch. I feel like one of the leaders and I want to do everything I can to help this team."
He also praised the large number of fans who travelled to both Slovenia and Kazakhstan during this month's international window.
And he added: "We are desperate to get a win for all our fans. We still have got games to go in this group (Qualifying Group H) and we are going to try to finish the campaign as positively as possible."