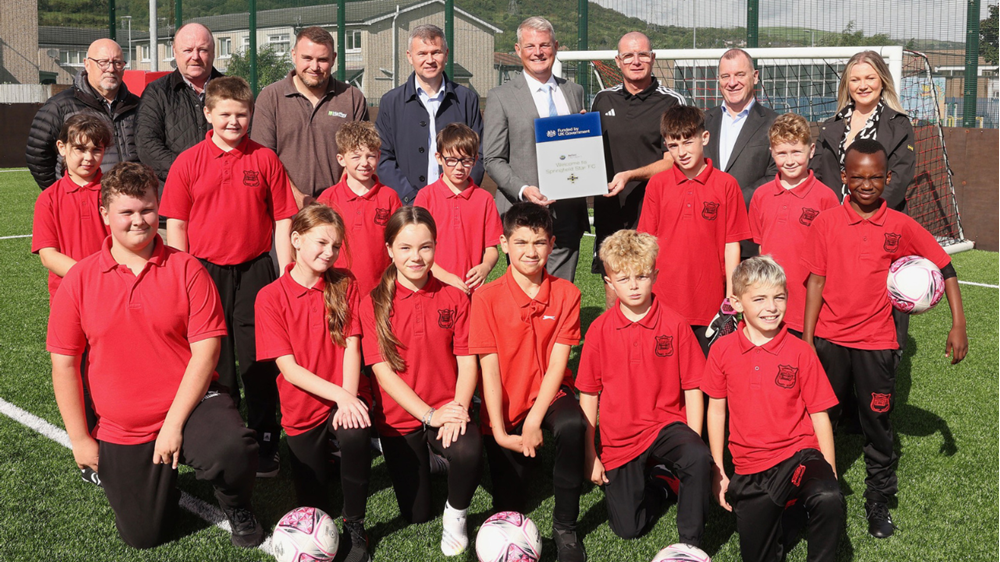 Sports Minister Stuart Andrew has visited Black Mountain 3G, one of many projects to benefit from the UK Government Grassroots Facilities Investment Fund administered by the Irish Football Association.
The multi-sport grassroots facilities programme will invest more than £6.9 million in Northern Ireland between 2021 and 2025 and Black Mountain 3G is one of 28 projects which benefited from the funding in 2022-23.
The funding has helped clubs across Northern Ireland to install and improve pitches, floodlights and changing rooms to increase access to fit for purpose facilities for football and other grassroots sports.
Black Mountain 3G pitch has received £24,000 from the UK Government Grassroots Facilities Investment Fund and further funding from Belfast City Council to upgrade the pitch managed by Springfield Star FC and accessed by children and young people from across the community.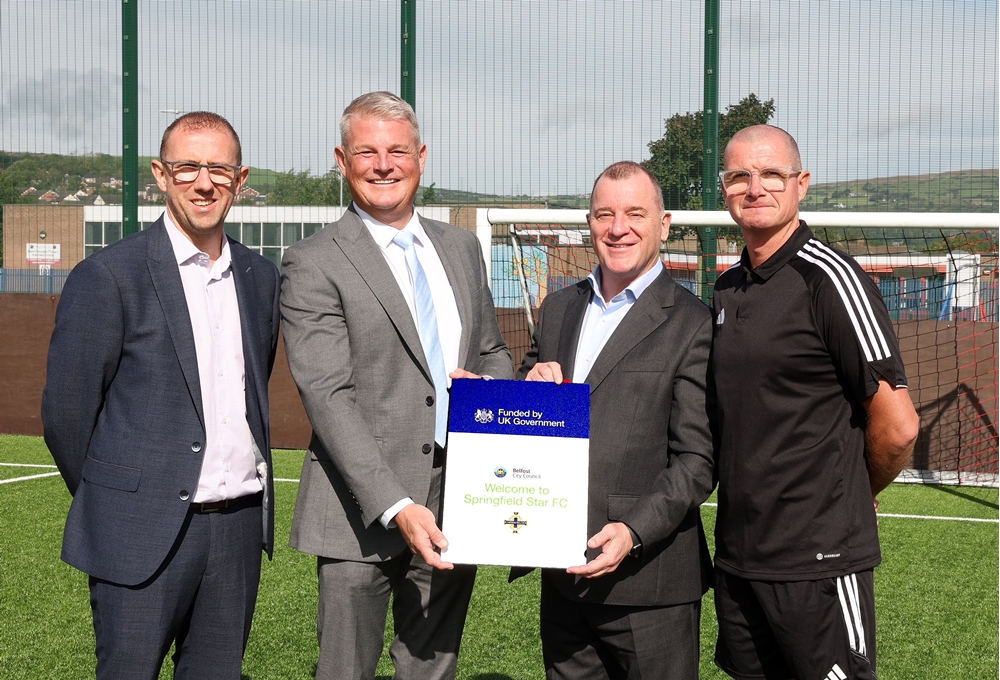 The Sports Minister said: "The UK Government is committed to giving every young person access to high quality sports facilities.
"This project is one of over 60 across Northern Ireland receiving a share of UK Government investment of over £6.9 million in grassroots pitches and facilities through to 2025.
"This investment is giving thousands of people across the country more opportunities to play football, and I saw first hand the positive impact this is having in communities such as those in Belfast."
Irish FA chief executive Patrick Nelson said funding for projects like Black Mountain 3G demonstrates an important investment in grassroots football across Northern Ireland.
He added: "The role of the Irish FA is to promote, foster and develop football for all and we are delighted to work with the UK Government, local authorities and football clubs to provide the facilities needed to increase access to the wide-ranging benefits of grassroots football participation for everyone in our community."