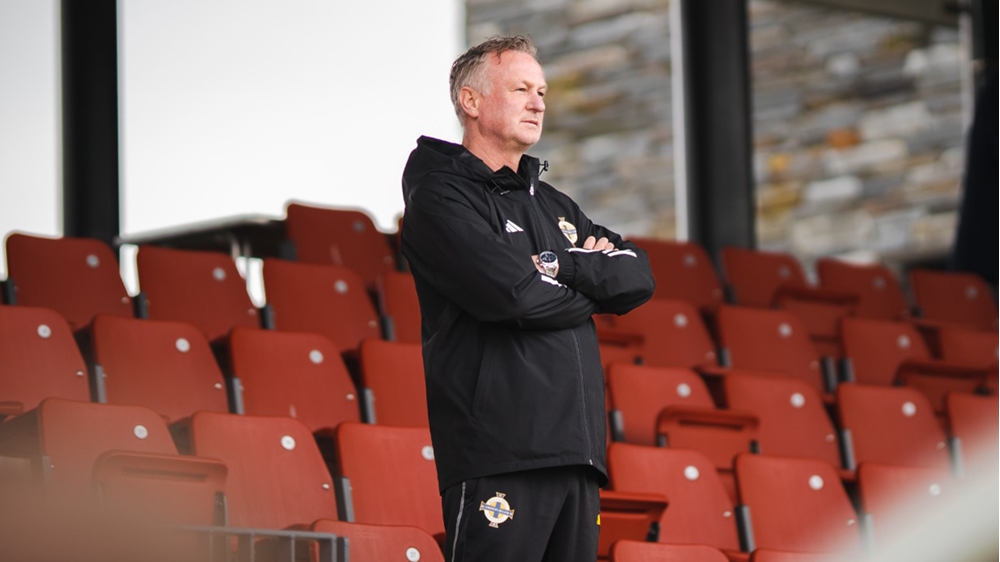 Daniel Ballard is the only injury concern for Northern Ireland ahead of the upcoming Euro 2024 qualifiers against Slovenia and Kazakhstan, it has been revealed.
Northern Ireland boss Michael O'Neill, providing an update on the squad as they assembled in Ljubljana ahead of the game against the Slovenians, explained: "We have an injury concern over Daniel (Ballard), however everyone else came through the weekend unscathed.
"The mood in the camp is good and the players are looking forward to the games against Slovenia and Kazakhstan."
The Group H qualifier against Slovenia is being staged at the Stozice Stadion in Ljubljana on Thursday (7 September; 19.45 BST), while the match against Kazakhstan is due to be played in the Astana Stadium in Astana on Sunday (10 September; 14.00 BST).
The Northern Ireland manager further said: "Naturally, I am disappointed we are without Shayne (Lavery) and Dale (Taylor) due to injury.
"Both of them have been playing really well this season, however I believe the strikers we have in the squad are more than capable of getting us goals.
"Josh (Magennis) and Dion (Charles) both scored for their respective clubs at the weekend, while Conor (Washington) has been in good form for his new club.
"The three players we have brought in will provide us with more options in defence and midfield. Jordan (Jones) has recovered from an injury which kept him out of Wigan's squad at the start of the season, while Eoin is back in the Bolton defence after missing some games through injury. And Brodie is settling in well at Motherwell."
The Northern Ireland squad are due to train in the Slovenian capital this afternoon.