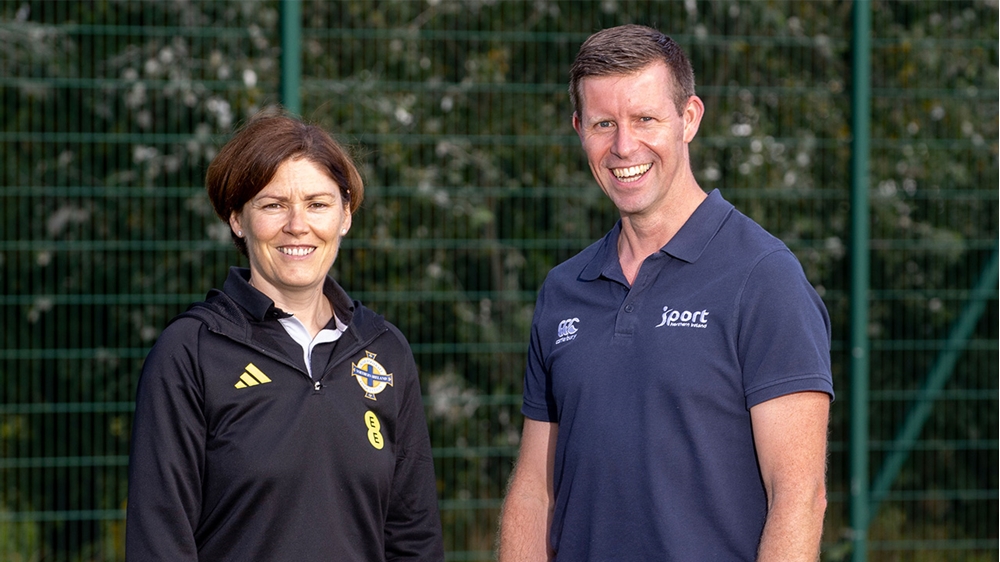 The Irish Football Association, and women's and girls' football in particular, is set to benefit from a fresh injection of funding provided by Sport NI.
The leading public body for the development of sport in Northern Ireland is investing more money into more sports than ever before thanks to its £8.1m Sports System Investment Programme.
The National Lottery-funded programme currently supports more than 400,000 people involved in sport in Northern Ireland. This encompasses 37 sports governing bodies, more than 3000 clubs and over 400,000 members, more than 40,000 coaches and over 5,000 officials.
Sport NI is boosting the amount of funding available via the programme by 58% from last year to help sports thrive – and the Irish FA is among the recipients.
Irish FA Director of Women's Football Angela Platt said: "The association is delighted to receive Sport NI Sports System Investment funding which will enhance access to football for all in Northern Ireland, particularly for women and girls. 
"This investment will help the Irish FA to develop grassroots football in clubs and communities and enhance the pathway for women and girls to senior international football, building on the legacy of the Northern Ireland senior women's team's historic participation at the UEFA Women's Euros in 2022.
"The association looks forward to working with Sport Northern Ireland to maximise the impact of this exciting investment in football for all." 
A wide range of sports are supported by the investment programme, including football, camogie and boccia.
Richard Archibald, Director of Sport at Sport NI, said: "Our Sports System Investment Programme is investing more money into more sports than ever before and is built on our biggest ever conversation with sports to ensure we meet the needs of the sector.
"We held 35 sessions with 40 governing bodies of sport, amounting to almost 500 hours of engagement, which shaped our thinking and how we invest in sport.
"At Sport NI we want to maximise the power of sport to change lives at all levels, from local clubs to high performance. Through this new programme we want to support the sports sector to have strong, resilient systems in place to be able to grow and thrive.
"We are working in ways that support trust, enable collaboration and foster a shared commitment to growing sport and tackling inequality within the sector."
Image: Angela Platt, Irish FA Director of Women's Football, with Richard Archibald, Director of Sport at Sport NI.