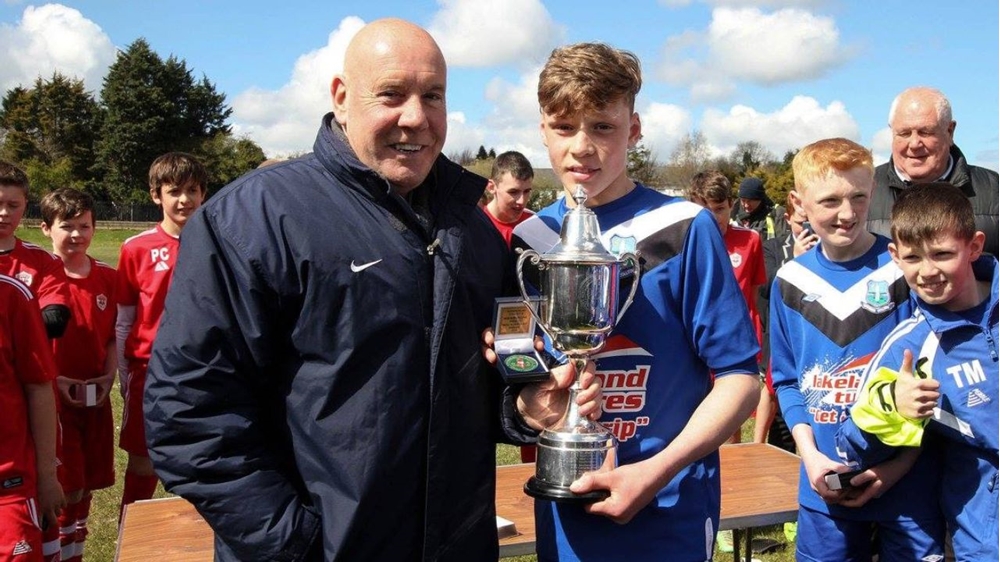 Irish Football Association Council member Bob Nesbitt has received a British Empire Medal (BEM) in the Queen's Birthday Honours.
Mr Nesbitt has been recognised by Her Majesty The Queen for services to association football and to young people in Northern Ireland.
In a statement, the Irish FA said: "The association is delighted to acknowledge the awarding of the British Empire Medal to its esteemed Council member Bob Nesbitt.
"Bob is a long serving representative of the Northern Ireland Schools' Football Association, of which he is the current chairman.
"A respected and knowledgeable coach, Bob worked as coach to the Northern Ireland Victory Shield Team for many years and in the Irish League with distinction at Glentoran and notably with Ronnie McFall at Portadown.
"A contributor to the association's Coach Education courses, he is dedicated to the game and to coaching and the award is well deserved."
In June each year The Queen's Birthday Honours mark the extraordinary contributions and service of people across the UK.