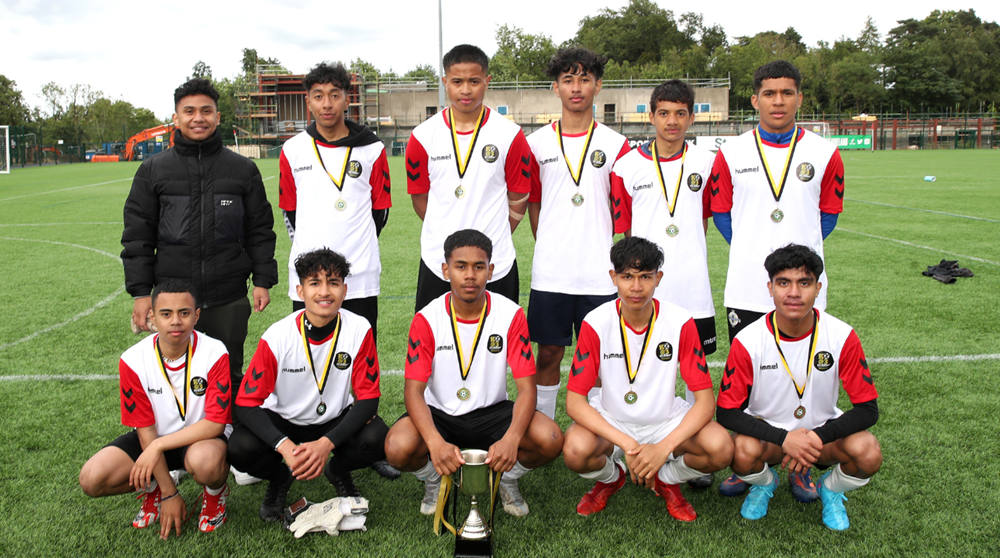 The KickOff@3 tournament was held in Belfast for the fourth time at the weekend.
The Irish FA Foundation worked in collaboration with the Police Service of Northern Ireland (PSNI) to host the event which took place on Sunday at the Newforge Sports Complex.
Originally founded by Michael Walker, a police officer from the Metropolitan Police, the KickOff@3 initiative seeks to engage young people from diverse backgrounds through music and sport.
The collaborative approach promotes community awareness and provides desistance from anti-social and criminal behaviour by encouraging positive relationships in supportive environments. 
East Timor Utd, East Timor City, BIC, Syria FC, Glentoran in the Community, Sudan, St Patrick's FC, St Malachy's Youth Centre, World FC, Moyola FC and Ballymacash Rangers all took part in the tournament.
Catrina Lewis, KickOff@3 and Irish FA Foundation Ambassador and the mother of Northern Ireland senior men's team defender Jamal, was excited about returning to the event.
She said: "I love to see these tournaments taking place as the purpose is far greater than sport, it's about building cohesive communities to create a place which is home for us all, where people from different ethnic, cultural and religious backgrounds can get to know each other through football."
Andy George of the PSNI, and President of the National Black Police Association, thanked the Irish FA Foundation and the PSNI for supporting the initiative. He added that "Northern Ireland is becoming more diverse, and it is important that we expose young people to those from different backgrounds if we ever hope to create a safer and more cohesive society".
Mark Dennison, Irish FA Foundation Stay Onside Manager, is proud of how far KickOff@3 has come since its first tournament in 2018.
He said: "Through new and existing partners, we've been able to host a tournament for young people throughout Northern Ireland from different communities. Witnessing the interaction and sense of respect on the pitch between all cultures shows that football and sport can break down many barriers."
KickOff@3 Tournament 2022