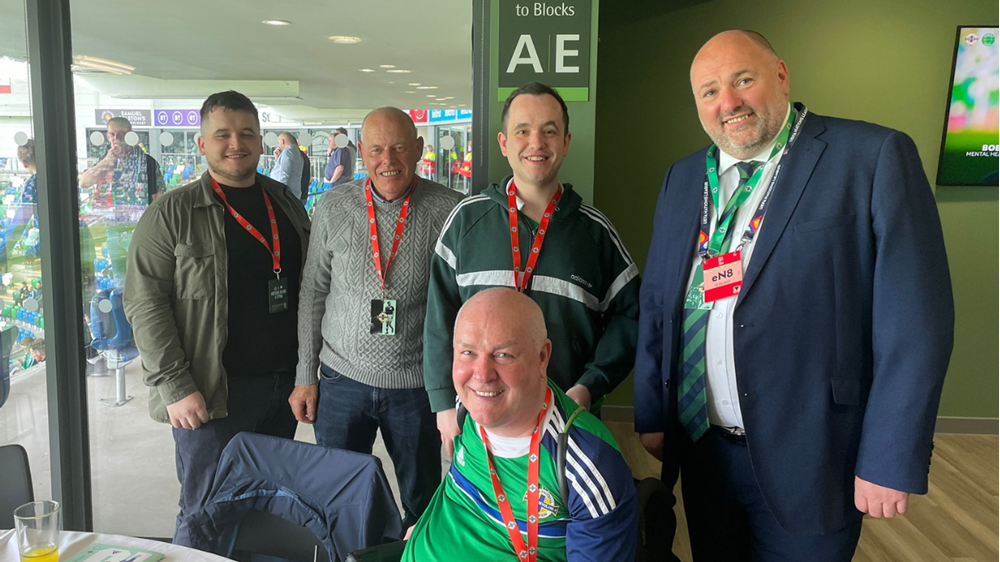 Two Northern Ireland supporters who were on the receiving end of an unpleasant experience at the Champions League Final "thoroughly enjoyed" their experience at Windsor Park.
Irish FA President Conrad Kirkwood invited Gerry Shearer and Phil Burns to watch Northern Ireland v Cyprus in the recent Nations League fixture after reading about their experience in Paris.
It was the first time Gerry, a wheelchair user from County Down, had been to the stadium since its redevelopment in 2016.
He said: "It looked brilliant. I was very impressed and would love to return in the near future."
Phil said he "couldn't have felt more welcome" and is "so very thankful to Conrad for giving us the opportunity to experience VIP hospitality. It was a real treat and I can't thank Conrad and the Irish FA enough".