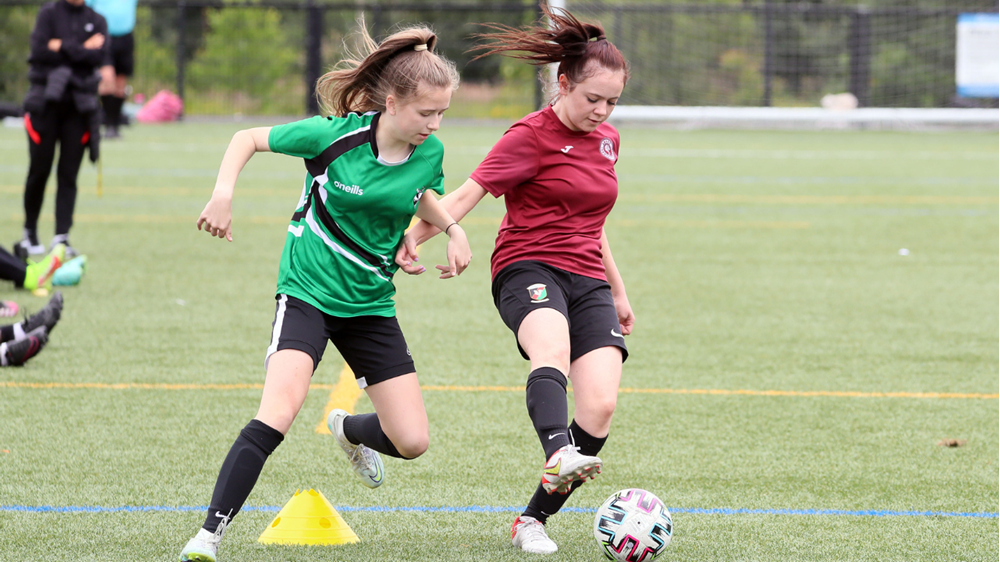 The Electric Ireland Super Schools tour ended at the Valley Leisure Centre after a week of girls' teams battling for victory in four locations.
Over 1,000 girls from more than 40 schools took part. The teams were split into two age groups: years 8 / 9 and 10 / 11.  
Starting at the Brook Leisure Centre in Belfast on Monday, the tour travelled to the Mid Ulster Sports Arena in Cookstown on Tuesday and the Lurgan Town Arena on Wednesday before wrapping up at the Valley Leisure Centre for the biggest event of the week.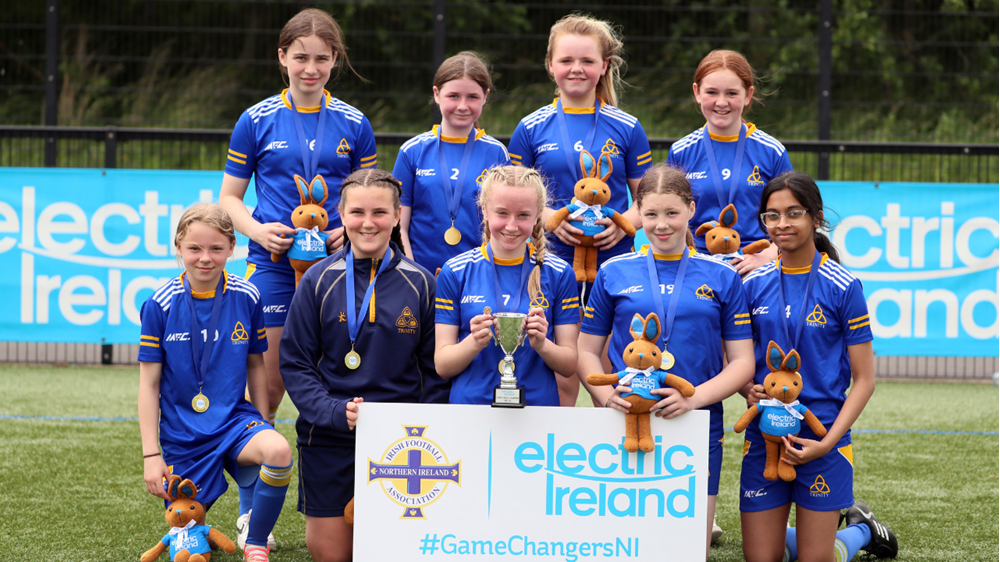 At the final event, Blessed Trinity were victorious in the year 8 / 9 competition. After gaining maximum points in their group, Aine Tubridy's side went on to beat Larne JHS 3-2 in a gripping, end-to-end final. 
Dominican College were crowned champions in the year 10/11 category. This completed a successful debut year for the team, having already secured victory in the Electric Ireland Junior Schools' Cup.
Their group proved more challenging as they finished second to Parkhill and progressed to the semi-finals as best placed runners-up. Fate drew them against Parkhill in the final which was heading towards penalties until the north Belfast team grabbed a late winner.
Dominican College leader Jessica Foy said "This has been an incredible year for our school. I am really excited to see the impact this will have on girls coming through and hope football can continue to grow. Now we look to next year to defend our titles and we are looking forward to it"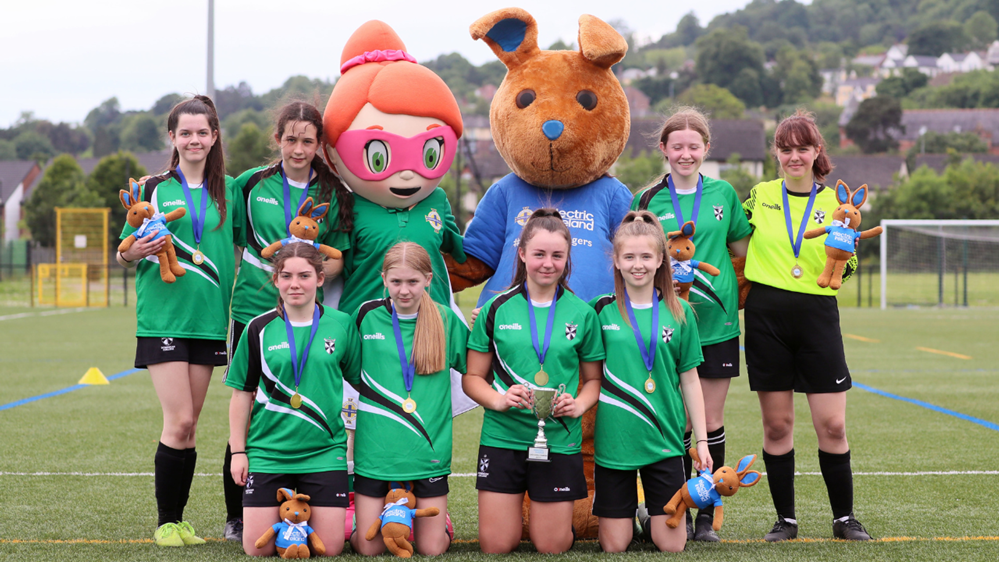 Rathmore, Assumption, St Mary's, St Cecelia's, Clounagh and Tandragee all won their respective finals.  
It has been a fantastic week for girls' football across the country and with the Women's Euros just over the horizon it's exciting to see the next generation of footballers emerging.
Damian McLaughlin, the Schools and Futsal Manager, said: "This week has been the perfect way to finish off the school year with so many girls getting the chance to get out and represent their schools at these competitions."
Director of Foundation Development, James Thompson added: "It has been an incredible week and the football on show has been so good to watch. I can't believe the level of football I have been able to enjoy this week and all girls have played the game in the right spirit and with big smiles."
James also thanked sponsors Electric Ireland as well as Damian McLaughlin and "all the IFA Foundation staff that assisted throughout the four days."