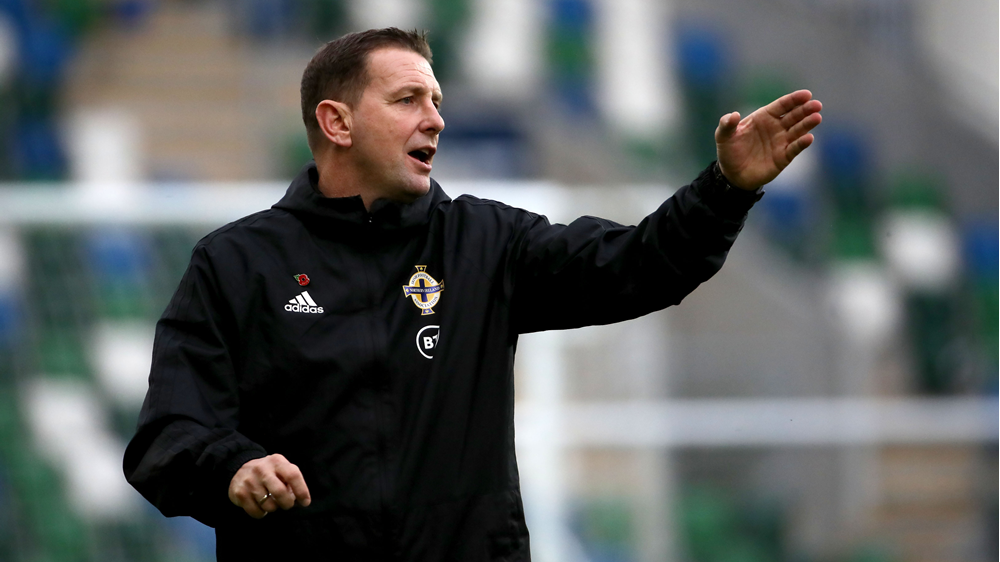 Northern Ireland manager Ian Baraclough says he and his players want to 'finish the job' when they take on Slovakia in the UEFA Euro 2020 play-off final. 
Baraclough's boys beat Bosnia and Herzegovina on penalties last month to set up tomorrow night's showdown at the National Football Stadium at Windsor Park. It means the team are now just one game away from securing back-to-back qualifications for the Euros. 
Speaking on the eve of the game, the boss said: "The pressure of these type of situations is why we're in the game. To hope that you're involved in a game of this magnitude. Players are no different to coaches and managers. 
"There's a buzz around the place and there's a real concentration of minds. The players have been focused during sessions and it's been a good build-up. 
"The two injuries leading up to the game – Trevor and Corry – were blows to us but people then have to come in and make sure that they take their chance. There's a real resolve around this squad. 
"At times we'll get knocks and at times we will be hit but we tend to bounce back. The lads are so close together as a group and they're desperate to do well for Trevor and Corry and, of course, to have a chance of playing at another Euros again." 
And Baraclough believes the fans at home and the 1060 in the stadium deserve a lift after what's been a challenging year due to the Coronavirus pandemic.
"In these times the country needs a boost," he added. "For us, it's our turn tomorrow and we have to step up and we want to give a good account of ourselves and we want to put a smile on the faces of the fans. Football has a habit of doing that and this team has had a habit down the years of being able to do that at the right times and the crucial moments. It's something that we take on our shoulders. We understand that. It's part of the territory we relish it. "
"I've enjoyed the build-up to the game, I enjoyed last month, getting there and now I want to finish the job."