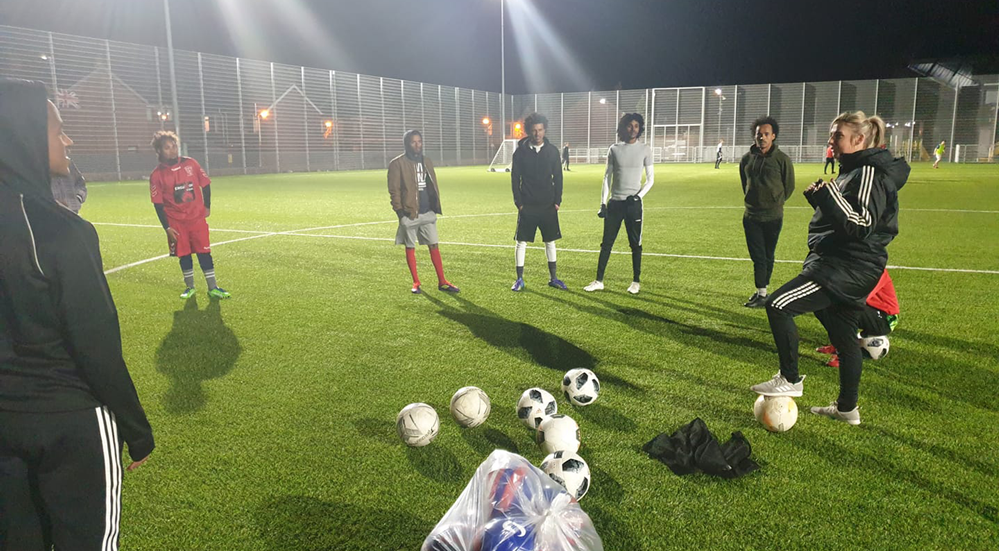 Seven different countries are represented by participants on this year's BAME programme organised by Sport Uniting Communties.
SUC, which is run by the Irish FA, Ulster GAA and Ulster Rugby, has launched the programme in collaboration with Multi Ethnic Sport and Culture NI (MSCNI). 
The project, which aims to work with Black, Asian and Minority Ethnic communities in order to increase participation, break down barriers and provide education and opportunities in local sports, got up and running at Olympia Leisure Centre in Belfast before Covid restrictions put it on hold.
To date it has attracted 16 people from seven different countries, including participants from Nigeria, Zimbabwe, Ghana and Ethiopia. 
Each session consists of education and participation around the sports and cultures within football, GAA and rugby with participants having the opportunity to try the various skills involved in a friendly and welcoming atmosphere.
Jahswill Emmanuel, founder and chairperson of MSCNI, said: "It has been really great having this programme to enable our members to integrate and be educated on sports played in Northern Ireland.
"It was really nice to get back onto the pitch after such a stressful few months. We thank Ryan McShane (GAA) and the guys for the set-up. Our guys really enjoyed the different sports and hopefully it encourages them to join a club to further their skills and to integrate and build friendships in the community."
Current Covid restrictions have put the programme on hold at the halfway stage though it is hoped that it can continue before the end of this year.
Sport Uniting Communities is supported by the European Union's PEACE IV Programme and managed by the Special EU Programmes Body (SEUPB). 
Anyone interested in joining the BAME programme or who would like information on how to become a member of MSCNI should contact any of the following Community Sports Development Officers: Irish FA - Nadine Murphy (nadine.murphy@irishfa.com); GAA - Ryan McShane (ryan.mcshane.ulster@gaa.ie); Ulster Rugby – Jennifer Boyd (jennifer.boyd@ulsterrugby.com).