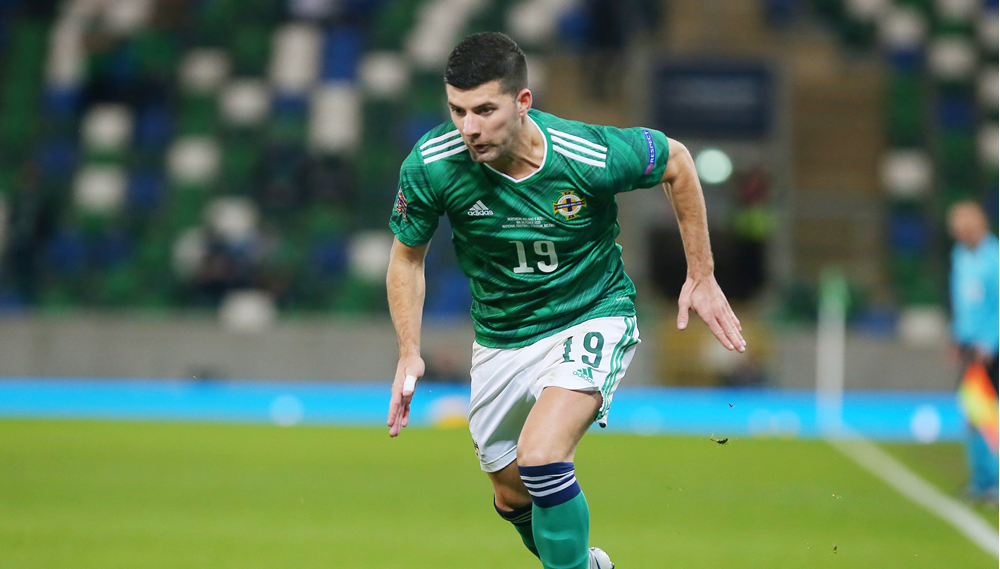 Northern Ireland senior men's manager Ian Baraclough has tonight released the following statement on Jordan Jones. 
"I have spoken to Jordan today and made my feelings on the matter clear to him.
"This team has a responsibility to show leadership not only on the field, but off it too. It is something we have discussed many times.
"Jordan is a talented young player who has a lot to offer Northern Irish football. Unfortunately he has made the wrong decision in a period where we all need to look out for the safety of others, as well as ourselves.
"Jordan will not be included in my squad for the upcoming international window and hopefully he will learn from this incident."